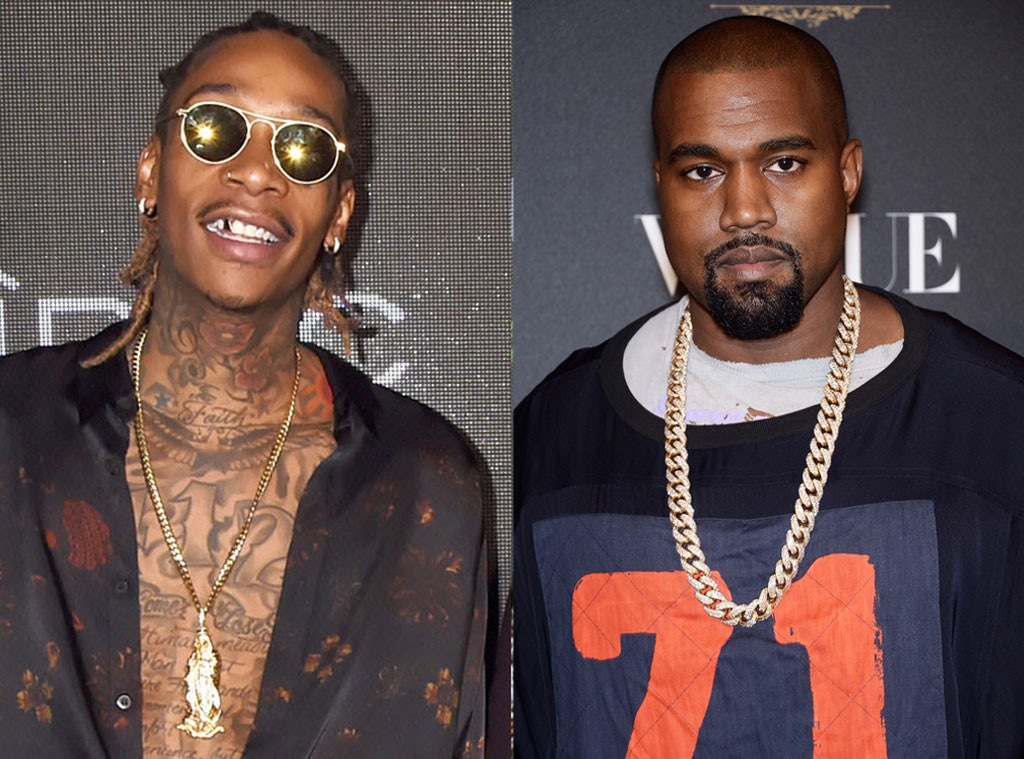 Jeff Kravitz/FilmMagic, Dominique Charriau/WireImage
Kit-Kat has no chill, and we're in love. The candy company wasn't the only one with an opinion, tweet or meme regarding Kanye West's Twitter war with Wiz Khalifa this morning. Of course, the entire Internet had something to say, and the hashtag #WizWearsCoolPants blew up. Honestly, what would we do without the Internet during times like these? What did we do before Twitter? We don't even want to think about that dark time. Here are some of our favorite Kanye #Wizwearscoolpants posts below. Thanks, you two for making the Internet's day today! 
Hey Kanye, know what else KK stands for? And sorry you had to take a break from your creative process. -KK #BestWrapperAlive

? KIT KAT Canada (@KITKATca) January 27, 2016
Ah, yes. The age-old question. 
Did Kanye really think the entire world wouldn't screenshot that shiz? 
Well played, Wavves, well played. 
If that Kit-Kat doesn't work, Kanye should eat a Snickers. 
Can we just say a small prayer for this person?  
What Kanye/Wiz meme is your favorite? 
Celeb feuds we can't stop talking about!