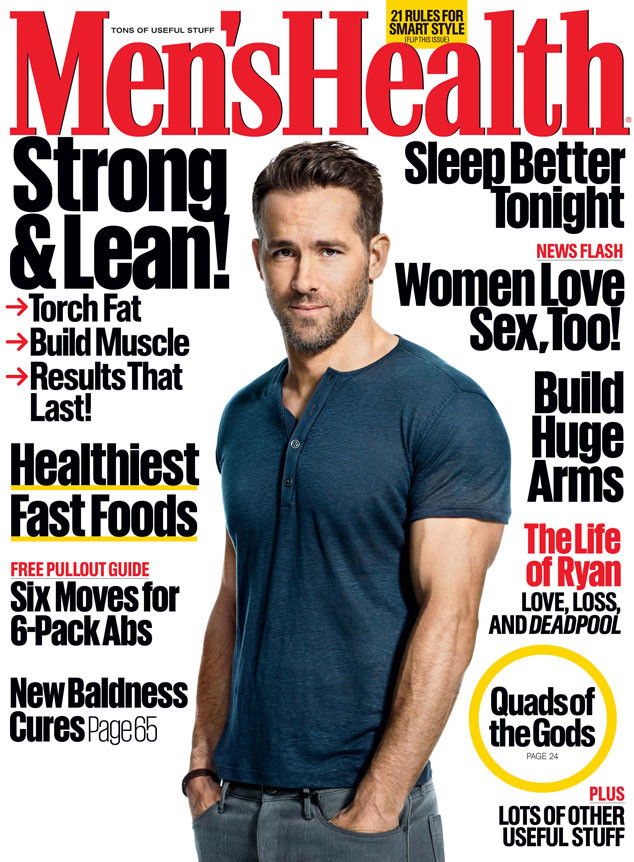 TURE LILLEGRAVEN
Between embracing the chaos that is parenthood with wife Blake Lively in late 2014 and coping with the death of his father in October, the past year has been particularly challenging for Ryan Reynolds.
Opening up to Men's Health, the March cover hunk discussed how he's coped with the major changes in his personal life.
The 39-year-old actor compares raising daughter James to a wild ride, explaining, "During those first six months, it's amazing that you find a way to keep going. Just the lack of sleep, and the hallucinations. F--k peyote. You want to trip balls? Have a kid and see what it's like to be awake for a month straight."