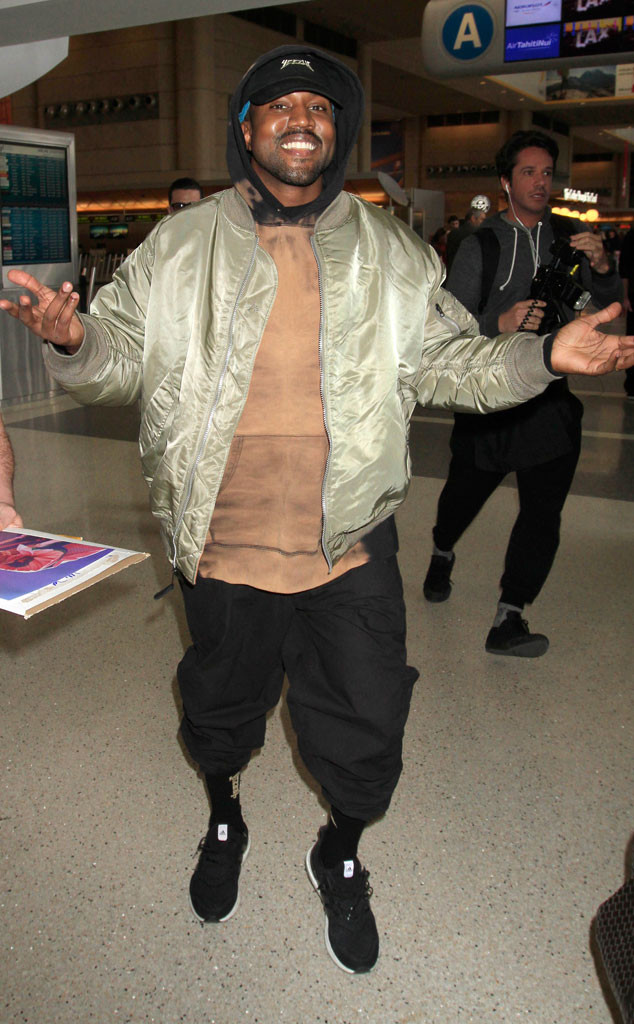 Sharky / Splash News
Let the countdown to February 11 begin.
If it hasn't already started, that is. Fans (and enemies too, probably) have been anxiously awaiting next month's arrival of Kanye West much-anticipated album for what seems like ages now. After all, it's been almost three years since the rapper has put out a full LP (that would be 2013's Yeezus, of course). He's been keeping the world occupied with surprise song releases and even more surprising $3,000 sweatshirts, but it's time to up the ante.
Now, since this is Kanye West we're talking about, the new album's release has been anything but smooth. The guy changes his mind more times than it's possible to count, and last night brought the latest round of switch-ups. Yeezy posted a flurry of Swish-related tweets during the wee hours, complete with what is now quickly becoming his signature: Pictures of chicken scratch on a notepad.
Luckily we are fluent in bad handwriting and cryptic note-taking, so we've flushed out all the bits of knowledge we could from last night's Twitter, er, rampage.