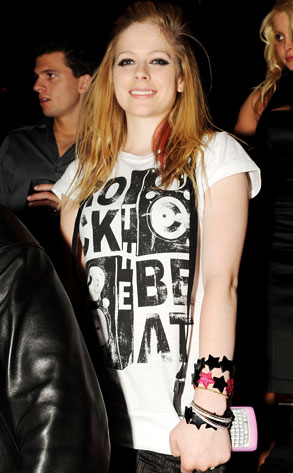 Denise Truscello
Apparently, Avril Lavigne won't be singing nursery rhymes anytime soon.
While rumors swirled that the punky pop star was preggers, she proved she's not expecting while partying in Vegas this weekend.
Avril downed shots of Patrón while attending Jamie Foxx's birthday party at Tao, according to an onlooker.
No word on the whereabouts of her hubby, Sum 41 frontman Deryck Whibley that night, but the couple is "still together and very happy" according to Avril's rep.
Also helping Jamie celebrate his 41st birthday?