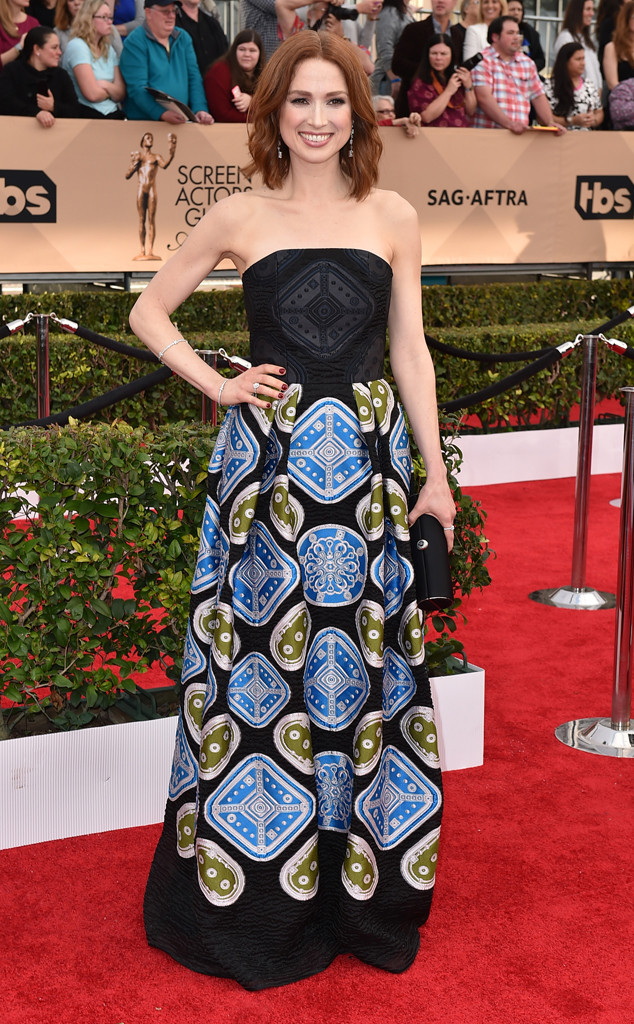 Jordan Strauss/Invision/AP
The more actors the merrier—particularly on the red carpet.
And the 22nd Screen Actors Guild Awards is one of the most bountiful nights on the schedule when it comes to mega-star power, with some of the most revered names in film and TV once again coming together to honor...
Well, each other.
The SAG Awards are all about actors celebrating actors, and while some of the Oscar nominees overlap—Leonardo DiCaprio, Brie Larson, Eddie Redmayne and Cate Blanchett for starters—this is also our only remaining chance this awards season to see the likes of Johnny Depp, Idris Elba, Sarah Silverman and the cast of Straight Outta Compton partaking in the admiration-fest as nominees. TV stars such as Ellie Kemper, Laverne Cox and Jon Hamm will also be enjoying the party at L.A.'s Shrine Auditorium.