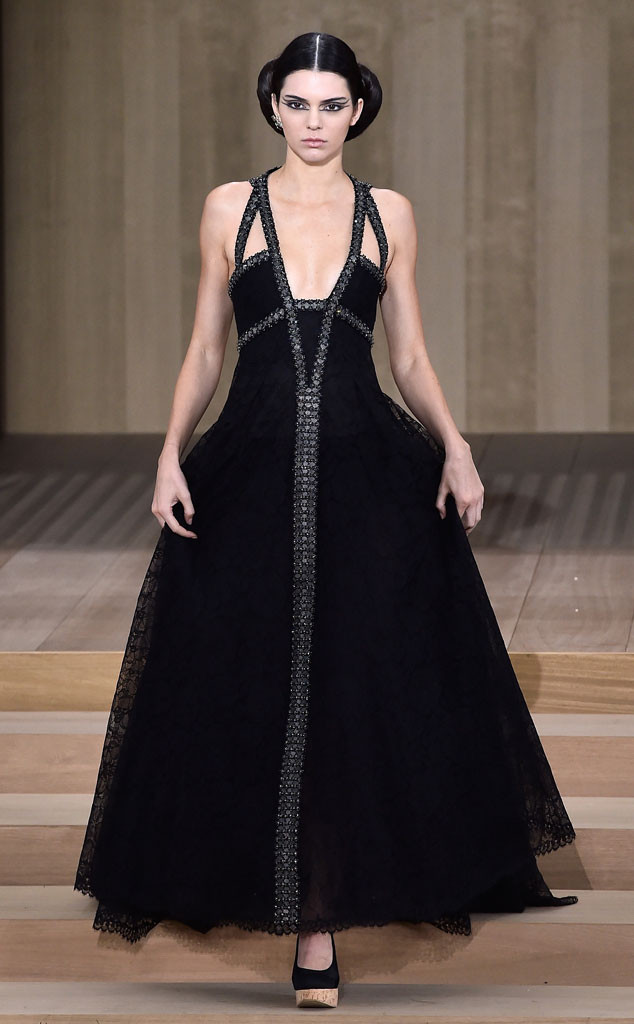 Pascal Le Segretain/Getty Images
Paris Fashion Week has kicked off with a bang.
Kendall Jenner, Gigi Hadid and Bella Hadid have returned to the City of Lights and are taking it by storm. The three supermodels walked in the 2016 Chanel Haute Couture Show Monday at the Grand Palais and left the star-studded audience with their jaws dropped.
Gwyneth Paltrow, Diane Kruger and Cara Delevingne (with her dog) sat front row at Karl Lagerfeld's show and watched as Kendall opened. While the besties (and siblings!) were all business on the runway, Kendall, Gigi and Bella let their hair hang loose while they twerked behind the scenes. (Note: Their hair was still styled in "Chanel croissants", with no strands to be found out of place.).