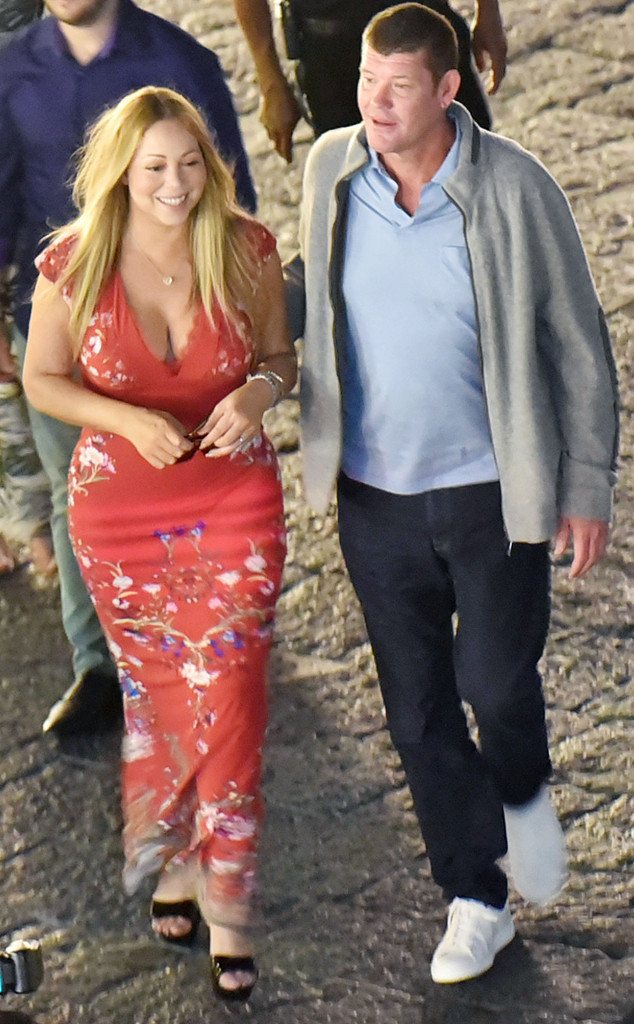 Xposure/AKM-GSI
Welcome to the neighborhood, dahhlings!
Mariah Carey and fiancé James Packer have rented a $250,000 per month, 18,000-square foot home in Calabasas, Calif., a source confirms to E! News. This super luxe rental is part of The Oaks double gated community, which means Mariah will live close to the Kardashians (Kris Jenner's family home is part of the exclusive community) and NBA star Chris Paul.
Mariah and James' new home, as you can imagine, is fully equipped with a sauna, gym and home movie theater. The palatial home sits on one acre and has phenomenal views. Because so much attention was paid to every detail, the house took five years to build. Up until this point, it's never been on the market. A source tells E! News that Emil Hartoonian from The Agency brokered this deal for Mariah, which allows her to lease with an option to buy.