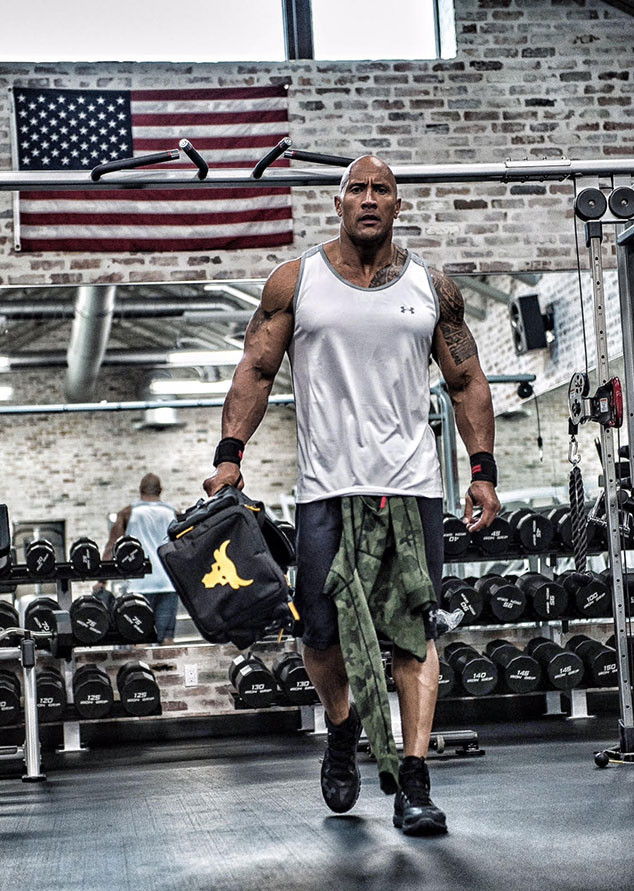 Under Armour
Just when we thought wearing clothes couldn't look this sexy, we laid eyes on this brand new ad campaign featuring Dwayne "The Rock" Johnson.
Feast your eyes on a sweaty and very muscular Mr. Johnson decked out in Under Armour to announce his freshly minted global partnership with the brand.
"IT'S OFFICIAL!" the actor and producer wrote on his Instagram account upon revealing the one-of-a-kind news. "A landmark deal where we'll create the 'DJ INSPIRED SERIES' of footwear, apparel & lifestyle wear for men, women and kids to chase your greatness daily."
One look at these photos and we only have one question—where do we sign up?
In addition to being a face of the brand, Johnson will inspire his own "capsule" collections within the company, "including footwear, apparel and accessories inspired by the films Johnson is currently working on." For example, the line will debut branded rash guards in line with the actor's upcoming Baywatch remake.