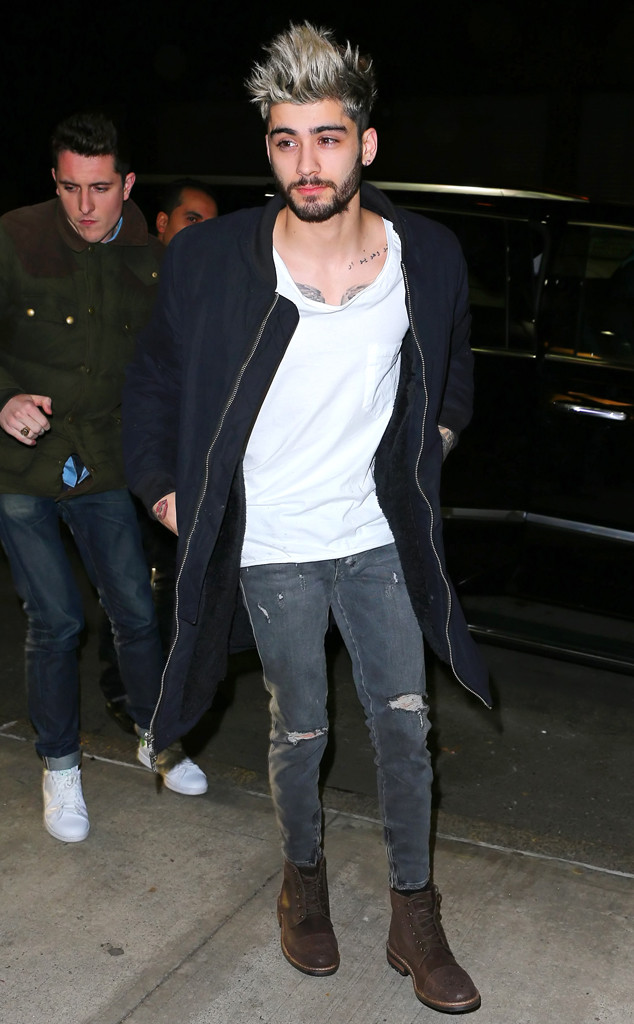 Jackson Lee/Splash News
Zayn Malik is stripping down for some pillow talk.
The former One Direction crooner is officially taking a new direction with the upcoming release of his first solo single, "Pillow Talk," slated for debut just a few days from now on Jan. 29.
To mark the highly anticipated occasion, the dark-haired hunk just released the official artwork to go along with the single—and let's just say it's as sexy as the subject he's singing about.
The 23-year-old British hunk flaunts his well-defined abs in the new photography, wearing nothing more than a pair of dark-wash jeans and tattoo-covered skin.
While the title of the single leaves many words to the imagination, Malik declared he will be singing about something "so pure, so dirty and raw."
"I think I'm pretty black and white what it's about," he told the British Sunday Times.
"Everybody has sex, and it's something people wanna hear about," he added. "It's part of everybody's life, a very BIG part of life! And you don't wanna sweep it under the carpet. It has to be talked about."