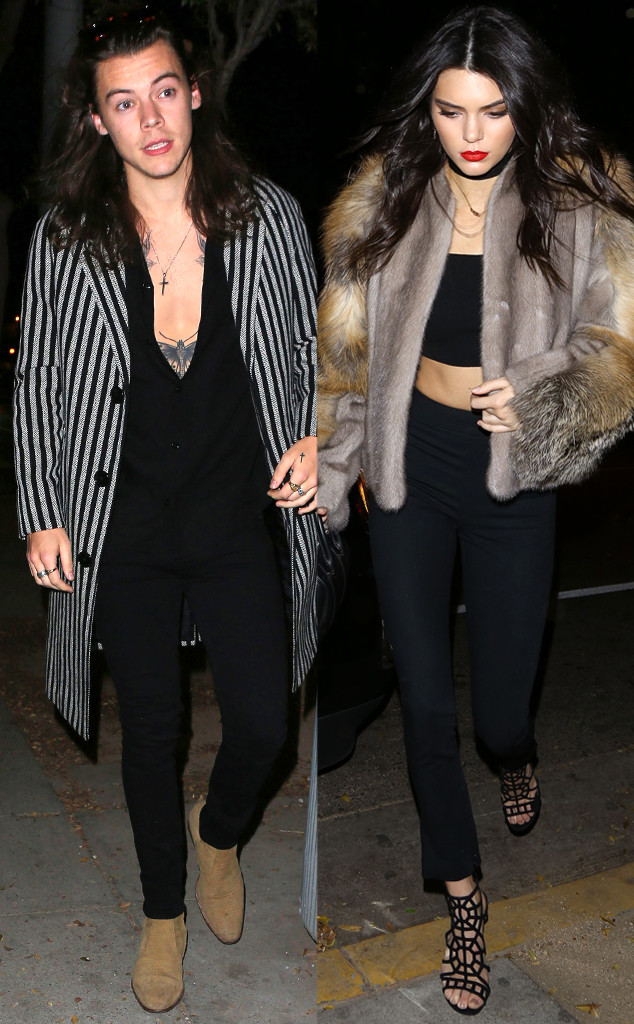 kmm-jul-rs-jack/X17online.com
Kendall Jenner and Harry Styles appeared to have a reunion Saturday night, but there was some parental supervision.
The 20-year-old model and 21-year-old One Direction singer, who sparked romance rumors weeks ago, attended a private party held at the Troubadour rock club in West Hollywood. Kendall arrived at the venue with mother Kris Jenner, 60.
Kendall, who had just gotten back from attending Men's Fashion Week in Paris, and Styles, who arrived in Los Angeles earlier this week, were photographed getting cozy on a luxury yacht while vacationing in the Caribbean earlier this month. The two have known each other for years and have not commented on the nature of their relationship.
"Why are they a good match? Well, they're both super hot, super great, sweet people," sister Khloe Kardashian, 31, had told E! News. "Do your thing, girl!"
Kris and boyfriend Corey Gamblealso vacationed in the area just after Christmas. They flew back to Los Angeles after her son Rob Kardashian, 28, was hospitalized and diagnosed with diabetes.