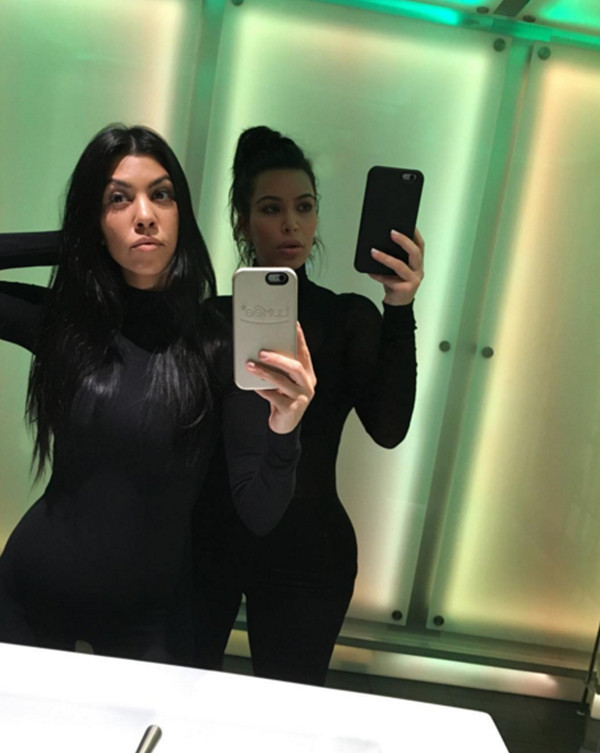 Instagram
They're twinning!
Kim Kardashian appears in a rare selfie, posted on sister Kourtney Kardashian's Instagram page early Sunday, more than a month after she gave birth to her and husband Kanye West's son Saint West.
The two Keeping Up With the Kardashian stars are pictured in a studio, wearing what appear to be matching outfits—a long, tight long sleeve mock turtleneck and black leggings.
"Studio hoes. #SWISH," wrote Kourtney, 36.
SWISH is the name of Kanye's upcoming album. The 38-year-old rapper had also used the word on Twitter last March, alongside screenshots of Kim taking part in a nude photo shoot on the season 10 premiere of Keeping Up With the Kardashians.