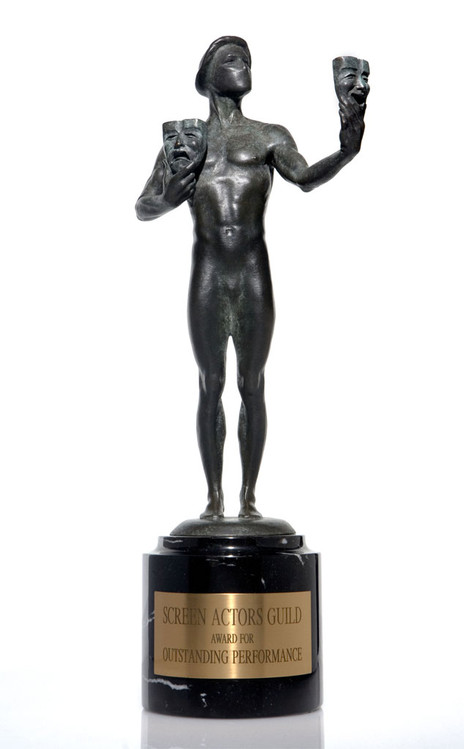 Courtesy Screen Actors Guild
As Hollywood's best and brightest actors gear up for tonight's Screen Actors Guild Awards, there are a lot of hot topics. Will Leonardo DiCaprio continue his reign of awards season success? Will Jon Hamm take home a statue on his last chance for the epic Mad Men? Will Viola Davis knock her speech out of the park again (assuming she wins, of course)?
And most of all, the issue buzzing around the industry is that of the scary and disappointing lack of diversity at next month's Academy Awards. The whitewashing of Hollywood (and at the 2016 Oscars most notably) is both widespread and deeply felt, and is guaranteed to be the talk of the town on the SAG Awards red carpet, in the press room, and, hopefully, in acceptance speeches as well. But as we all discuss the problem at length, it's worth noting that the outrage directed towards the Oscars doesn't seem to be felt going into this weekend's festivities.
In fact, there was almost no backlash whatsoever after the nominations went out last month. The SAG Awards are often closely watched as the most reliable predictor of the upcoming Oscars results, so why is it that the field of contenders feels ever-so-slightly more balanced than its counterpart?