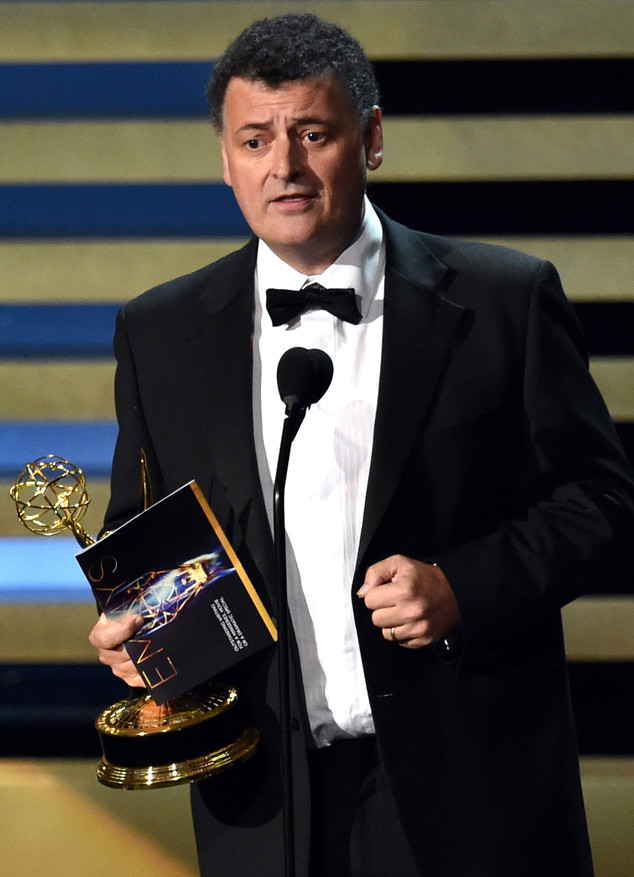 Kevin Winter/Getty Images
A new era of Doctor Who is upon us.
Showrunner Steven Moffat has quit Doctor Who after five years with the long-running BBC series, Radio Times announced today.
Moffat will continue with the show for the next 12 episode season (or series, if you're English) and then will be replaced in 2018 by Broadchurch creator Chris Chibnall.
Chibnall has also written many episodes of Doctor Who and served as executive producer on the spin-off series Torchwood, so it feels safe to say that the show will be in good hands.
"Feels odd to be talking about leaving when I'm just starting work on the scripts for season 10, but the fact is my timey-wimey is running out," Moffat said in a statement. "While Chris is doing his last run of Broadchurch, I'll be finishing up on the best job in the universe and keeping the TARDIS warm for him. It took a lot of gin and tonic to talk him into this, but I am beyond delighted that one of the true stars of British Television drama will be taking the Time Lord even further into the future. At the start of season 11, Chris Chibnall will become the new showrunner of Doctor Who. And I will be thrown in a skip."