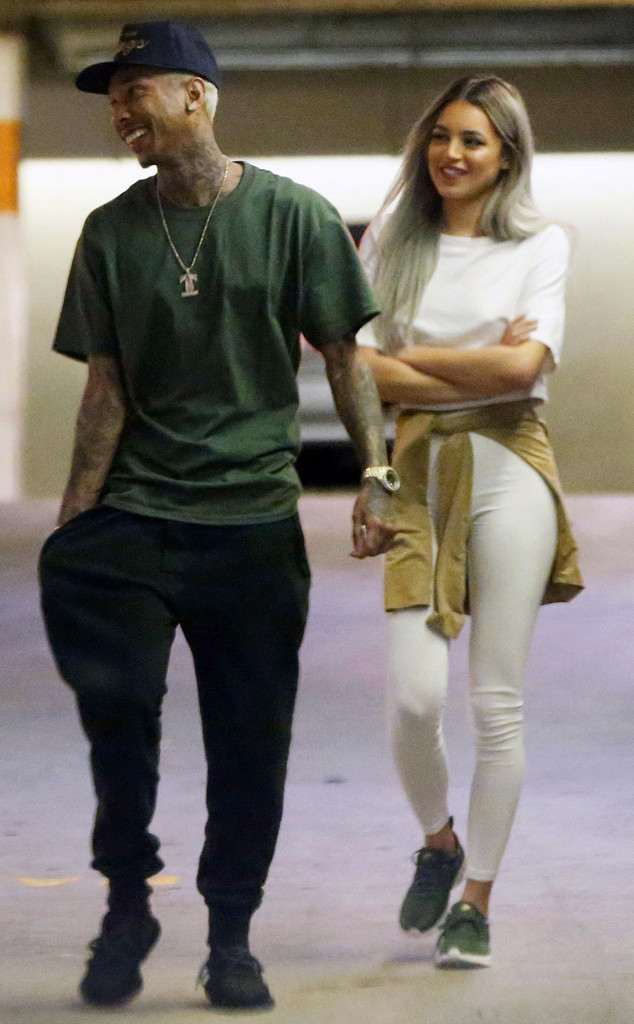 Premiere/Javiles/FAMEFLYNET PICTURE
Tyga's latest shopping companion may have you doing a double take.
The 26-year-old rapper was recently spotted with Instagram model Val Mercado, who happens to look eerily similar to, yes, his girlfriend Kylie Jenner, 18.
The two were seen walking together on Thursday at a Beverly Hills shopping center. Mercado wore her bleached, multi-shade hair down and sported a white shirt, matching leggings, a tan top tied around her waist and green sneakers. The former Maxim Instagram Girl of the Week, who posts beauty tutorials on YouTube, and Tyga have not commented.
Kylie, an Instagram star herself who often changes her hairstyle and recently launched her own lip kit, spent Thursday night partying in the city with friends. She wore a white cropped shirt, black leather pants and white sneakers, paired with a red satin jacket. She posted on social media a photo of her and friend Jordyn Woods at The Nice Guy restaurant and several Snapchat videos of her with her pals.