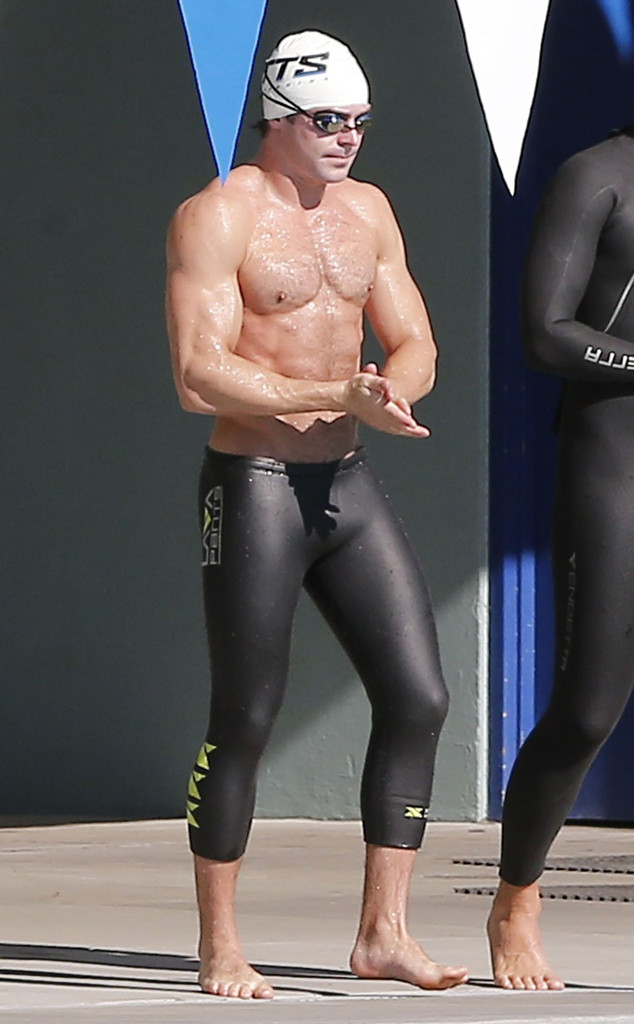 Javiles/FAMEFLYNET PICTURES
You wouldn't think Zac Efron would need to do much to prepare for a role in Baywatch.
We've seen him shirtless countless times and have absolutely no doubt those bulging biceps could rescue us from any rip tide. Zac's form is perfection (just look at that body!), but it seems the actor wants to make sure his swimming form is on point as well.
On Thursday, the 28-year-old star was spotted wearing a swim cap, googles and wetsuit shorts for what appeared to be a lesson at a pool in L.A. Zac already knows how to swim (he's even done it in the ocean with sharks), but we're guessing the hunky perfectionist is working with a coach to ensure his strokes are sharp. After all, a floppy freestyle just cannot happen when you're shooting a heroic rescue scene in slow motion.