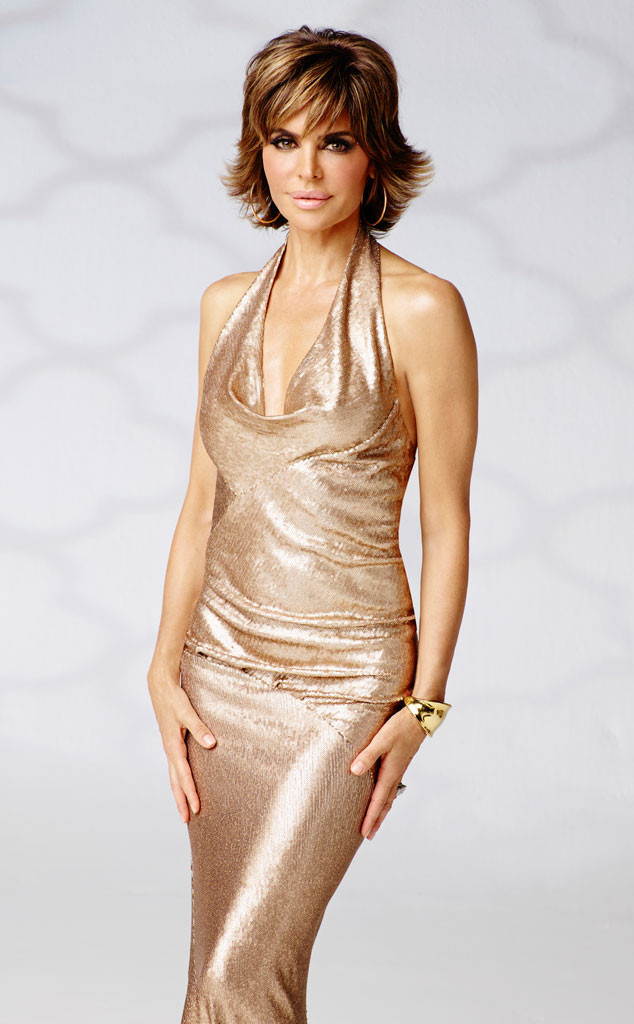 Michael Larsen/Bravo
Lisa Rinna is in mourning.
The star of Bravo's The Real Housewives of Beverly Hills announced via her Instagram and Twitter accounts Thursday that her father, Frank Rinna, has died in his early 90s. Sharing a picture of her parents, the Melrose Place star informed her followers, "The World lost a Great Man today......Heaven got a great Angel. I love you Dad." Lisa took a photo of "one of my Dads beautiful Paintings," in addition to a picture from her wedding day, and shared it with her fans.
Lisa thanked people for support via Twitter, writing, "Thank you for all of your kind messages. My family and I so appreciate all of the love. Dad passed singing 'My Way' Sinatra was his fav."
As viewers of her show well know, Lisa's father had been suffering from poor health for a while. Frank was treated for pneumonia in a local hospital last April, his fourth time doing so that year.
In a 2014 episode of The Real Housewives of Beverly Hills, Lisa visited her childhood home in Medford, Ore. "I have a lot of guilt being so far away. It's really, really hard," she said, adding that her dad "fought through" his health issues "because I don't think he can leave [my mom]." As she prepared to sell her family's house, Lisa said it wasn't easy "letting go of your childhood."