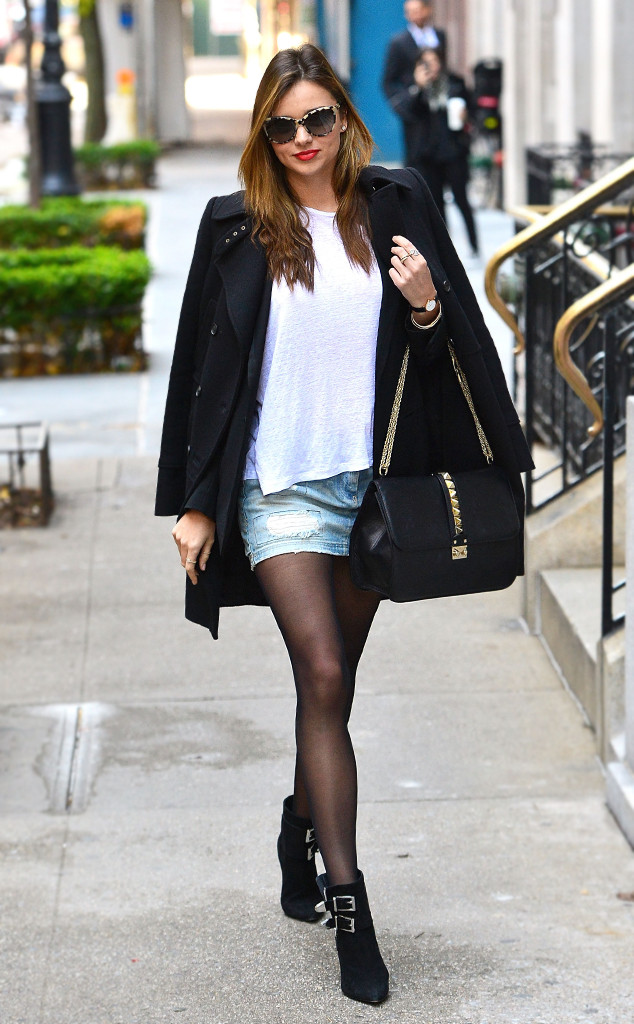 James Devaney/WireImage
Skin is in. Unless, of course, it's freezing.
When that's the case, we're tempted to swap leg-baring mini skirts for full-coverage leggings. But, must we remind you that keeping warm and looking sexy are not mutually exclusive?
That's right, don't shelf your short-shorts and minis quite yet. Celebs like Miranda Kerr and Emma Roberts flawlessly remind us that winter-proofing a sexy outfit is just a pair of sleek, black tights away. Whether you're layering a pair of denim cutoffs or dressing up an LBD, tights are the answer.