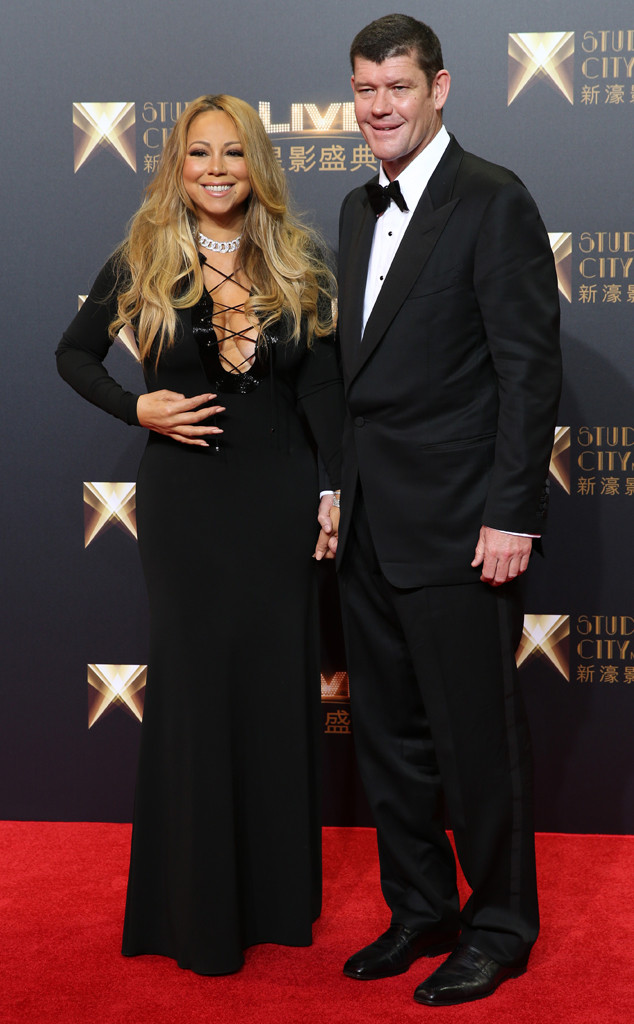 AP Photo/Kin Cheung
The third time just may be the charm for Mariah Carey.
The Grammy-winning artist is engaged to Australian business mogul James Packer, E! News having exclusively confirmed Thursday night that Packer had popped the question in New York.
And while there's the general "yay for love" glee to go around, we're also engaging in an extra existential fist-pump for the bride-to-be—because judging by the clues, a lasting marriage could be more than a sweet, sweet fantasy for Mimi this time around.
She first met Packer in Aspen—where the rich and famous go to play in the snow—and sparks later flew in summer 2014 when they reconnected at the Hollywood premiere of Hercules.
"We were talking and laughing and people were getting mad at us and stuff like that. So we hit it off," Carey recalled on The Steve Harvey Show in November, to which the host replied, "Ain't he lucky."
But it was more than luck that swept Mariah Carey off her feet. Whether or not their engagement qualifies as "whirlwind" (we've seen whirlier), there is every indication that Carey has at last found the perfect man for her.