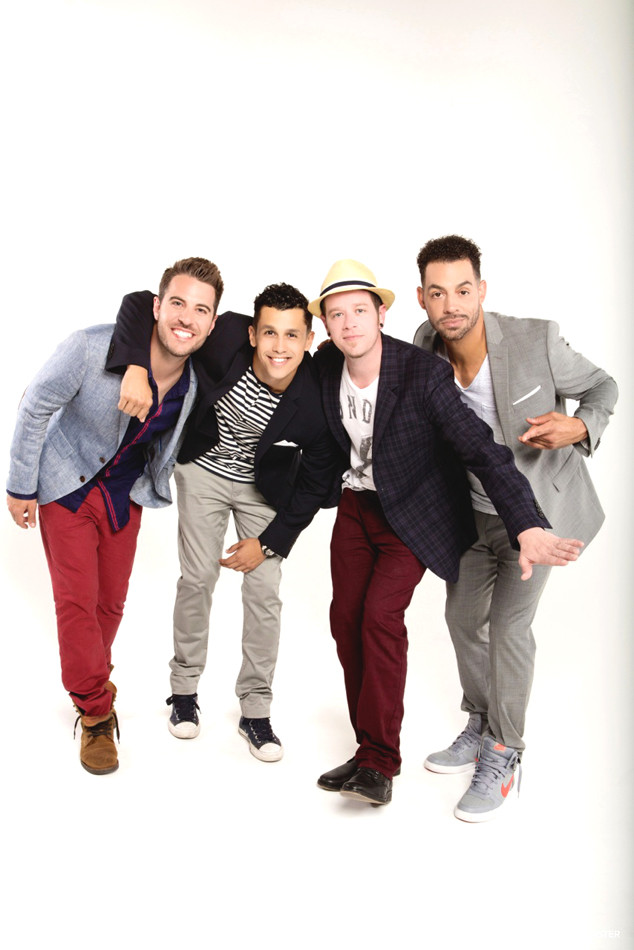 It's been 15 years since O-Town made our "Liquid Dreams" come true.
The boy band, who formed on season one of the reality TV series Making the Band, released their first album ("O-Town") on Jan. 23, 2001.
Now, over a decade later, four of the band's members have reformed (Erik-Michael Estrada, Trevor Penick, Jacob Underwood, Dan Miller... minus Ashley Parker Angel) and are making new music and currently touring.