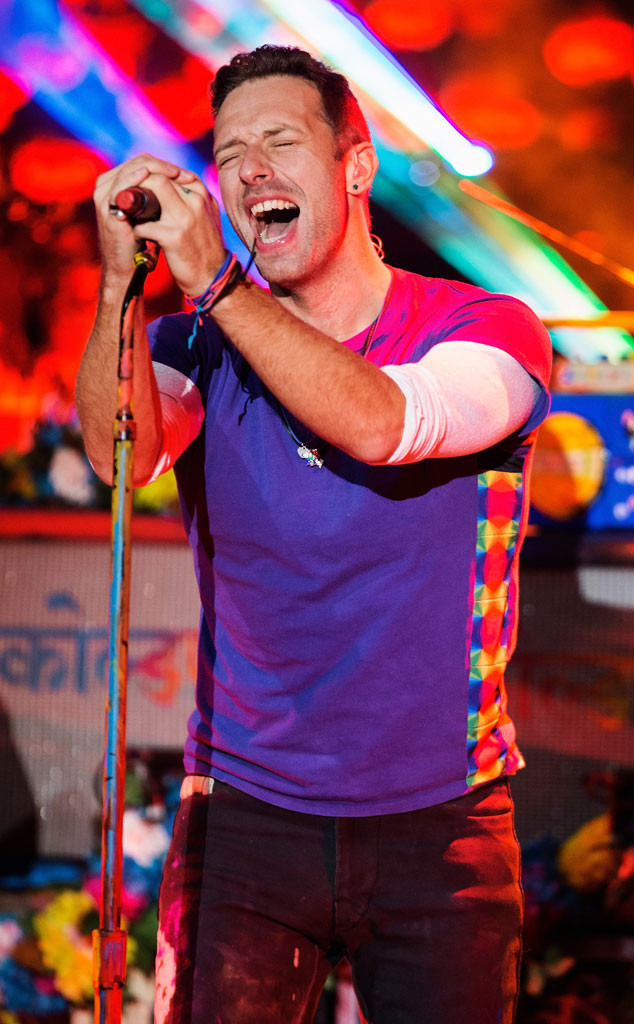 Andreas Rentz/Getty Images
He may jump around the stage as the frontman of Coldplay, but that's not how Chris Martin stays trim.
Instead of counting calories or signing up for Weight Watchers, the 38-year-old musician just doesn't eat anything at all—for a day.
"I fast once a week," the father of two told the hosts of Fresh 102.7. Instead of eating on that day, the "Paradise" singer just drinks water.
Commonly known as the 6:1 diet, Martin's dietary regimen began as an off-the-cuff suggestion.
"I started doing it because I was sick one time, and this guy said to me, 'Just try not eating for a day because it will make your body feel healthier,'" he recollected.
While we're still salivating over just the thought off an entire day without munching, Martin claims the fasting results in more than just a slim physique.
"I did it and then I found I could sing a bit better, and also I felt so grateful for food...and just grateful for everything in a way that I wasn't so much before," he admitted.
"I think that that feeling of gratitude and stuff naturally brings out a joyous feeling, and also when you're hungry you are very focused, so both sides of it I think help creativity."