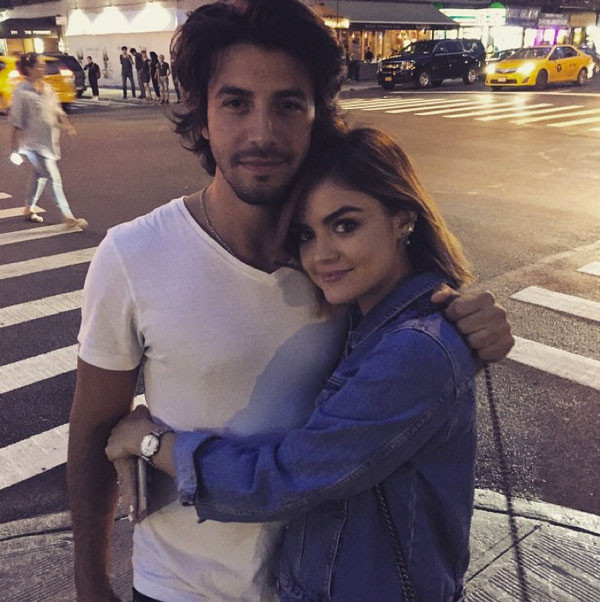 Instagram
Single and ready to mingle? Not so fast!
On Wednesday afternoon, a report surfaced online claiming Lucy Hale and boyfriend Anthony Kalabretta had broken up after several months of dating.
Before you get too emotional about the rumored split, perhaps it's best to go straight to the source. In this case, may we point you to the Pretty Little Liars star's Twitter page.
After spotting the rumors online, Lucy shut the chatter down in one word. "False," she replied to a news outlet claiming the pair had broken up.
While the relatively private pair have never been ones to flaunt their relationship on social media, there have been clues pointing to a happy couple.