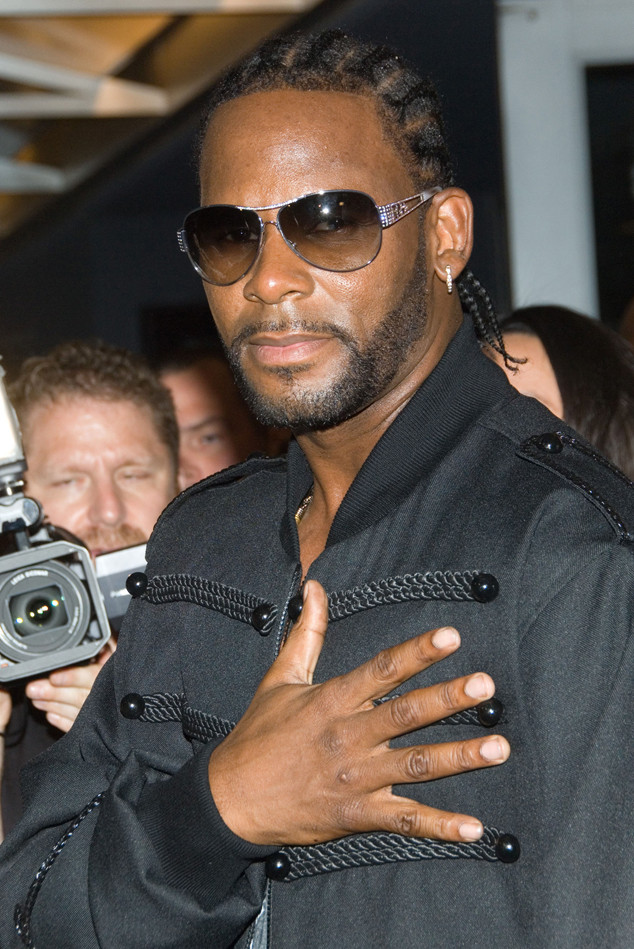 Lawrence Lucier/FilmMagic
Though he's all for musical "confessions," R. Kelly is hesitant to revisit the personal controversies that turned him into a tabloid fixture.
For starters, the Grammy winner continues to refuse to speak publicly about the widely circulated reports (which he has denied) that he was once married to an underage Aaliyah, who died 15 years ago.
"I will never have that conversation with anyone," he told GQ. "Out of respect for Aaliyah, and her mother and father who has asked me not to personally. But I can tell you I loved her, I can tell you she loved me, we was very close. We were, you know, best best best best friends."
While he remains tight-lipped about his alleged relationship with the then-15-year-old singer, Kelly did recall his initial impression of her when he began working as her producer.
"I heard first of all this soft voice, but very…a lot of charisma," he recollected for the magazine. "I saw her as a star the minute I heard her sing and dance...I said, 'This girl's gonna be a star, whether I work with her or not.'"
Ultimately, he maintains that nothing happened with Aaliyah that he feels badly about. "Absolutely not," he asserted. "That's my answer forever."
"I have nothing to protect myself from. I'm still successful, and I've got an album out now, I'm gonna move on after this interview and go to the next interview and do another interview, and these questions are going to be asked," he concluded on the topic. "Can't satisfy everybody, unfortunately. I wish that I could."