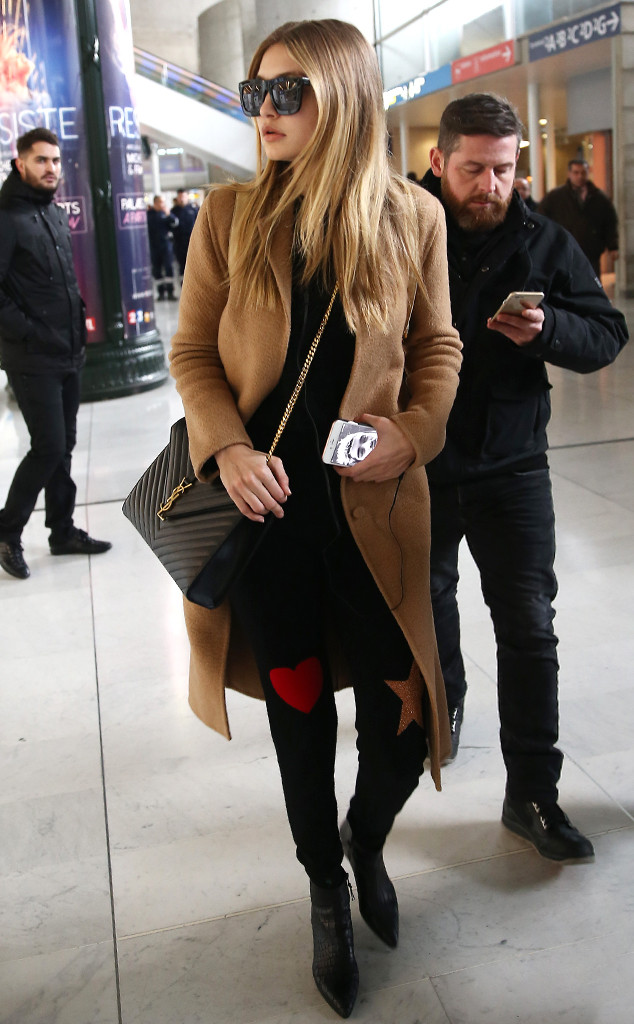 KCS Presse / Splash News
It's official! Well, phone official.
Gigi Hadid was spotted walking through Charles de Gaulle airport Tuesday, and while her flying style was certainly notable, it was her phone that caught everyone's attention. It turns out Zayn Malik has quite the sense of humor, as he decided to make himself—we assume—her phone's wallpaper. Then again, she might have totally changed it herself, but we like to think he was a little prankster and surprised her with his face when she wasn't looking.
No matter what she's doing on her phone—responding to a text, making a phone call, checking email, etc.—she'll always have her eyes set on her handsome fella, which we can't blame her for! With his smoldering eyes and chiseled features, who wouldn't want to stare at that face all day?
Even though the pictures are screaming thousands of words, neither Gigi nor Zayn has declared their relationship official. "Gigi and Zayn are spending the special occasion together," a source told E! News last week of the former One Direction member's birthday. "Gigi loves birthdays, so she is happy she can be there to celebrate with him."