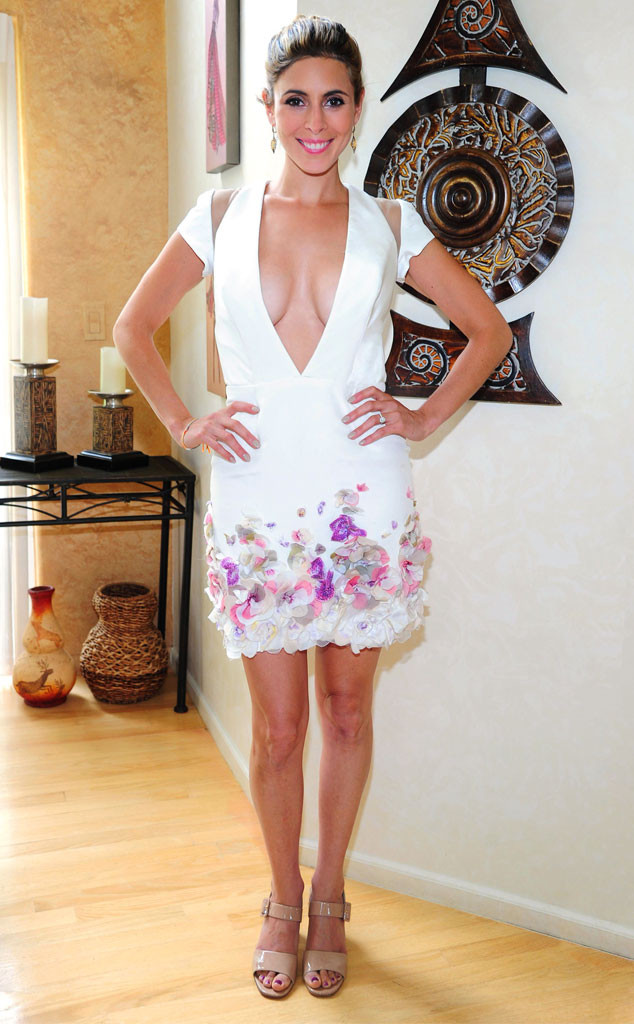 Michael Simon/startraksphoto.com
Newlywed Jamie-Lynn Sigler revealed she has multiple sclerosis (MS).
The Sopranos alum, who just tied the knot with former Washington Nationals infielder Cutter Dykstra, told People that she was diagnosed about 15 years ago. "I wasn't ready until now," Sigler said of coming clean about her illness. "You'd think that after all these years, somebody would be settled with something like this, but it's still hard to accept."
She also opened up about it on Instagram.
Sigler, 34, said she initially lived a symptom-free life "for quite some time" but eventually it "reared its ugly head." The actress described her symptoms, which are under control for now, to the publication, but fortunately she keeps a positive attitude and a sense of humor about her illness.
"I can't walk for a long period of time without resting. I cannot run. No superhero roles for me," she joked. "Stairs? I can do them but they're not the easiest. When I walk, I have to think about every single step, which is annoying and frustrating."
Choosing to keep her disease a secret meant that it often became difficult to come up with explanations why she was struggling during work. "Sometimes all I needed was like five or 10 minutes to sit and recharge but I wouldn't ask, because I didn't want them to be suspicious," she explained.
MS doesn't have a cure, but Sigler pretty much has tried everything in terms of treatment, from injections to infusions, but has finally found success with a twice-daily pill that has kept her symptoms at bay for about six years. "Things are manageable now," the "Cry Baby" singer added. "It takes a fighting attitude to deal with all this. This disease can absolutely take over your life if you let it."