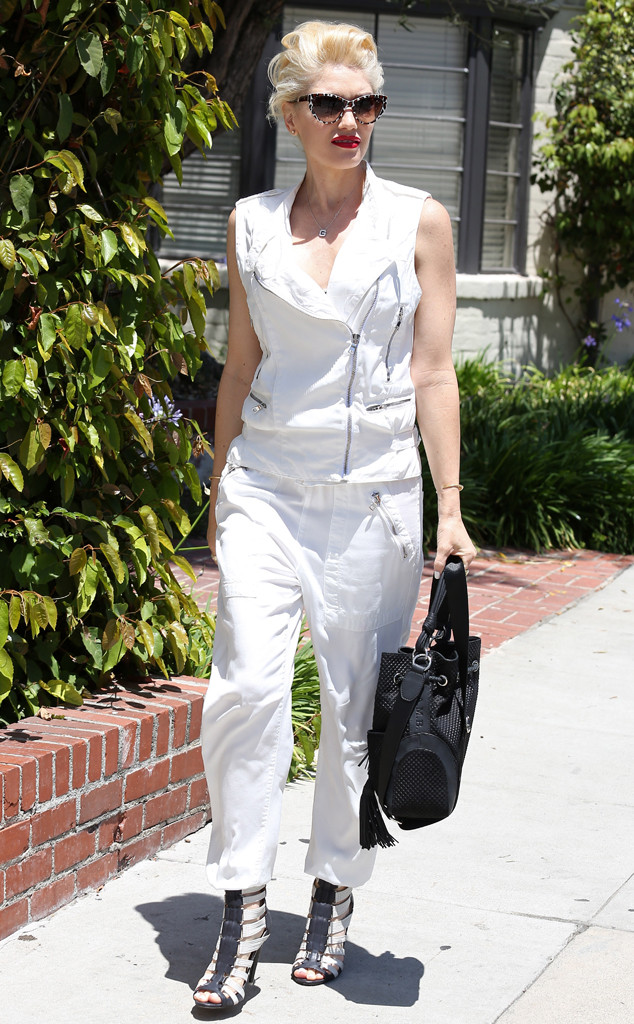 DEBY/AKM-GSI
Joggers—they're the ultimate wardrobe choice when it comes to staying comfortable while still being fashionable. Whether you're en route to the airport, headed to the gym or grabbing dinner with friends, this versatile piece can handle whatever your unpredictable days have in store.
Everyone from Rihanna to Kylie Jenner has been spotted wearing them, proving comfort can be chic with the right styling tricks. Take Gwen Stefani, for instance—if paired with a slouchy tee and flats, her pants may have been more suited for a weekend at home. Coupled with a fitted vest and heels, however, and the singer has an elevated, all-white ensemble ready for a rock concert or a daytime stroll.
If it's not already clear, keep clicking on for more reasons to pick up a pair.