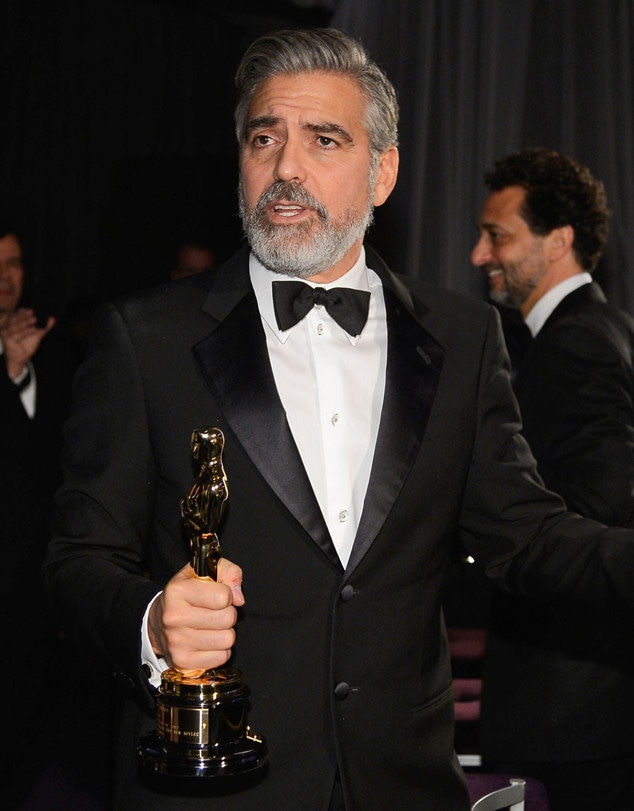 Kevork Djansezian/Getty Images
As a two-time Oscar winner and six-time nominee, George Clooney has witnessed a large share of Academy Award ceremonies.
In light of recent backlash toward the Academy for all-white nominees in the main acting categories for the second year in a row, the acclaimed actor and director is offering his two cents on an issue he argues has only regressed in Hollywood, particularly within the last decade.  
"If you think back 10 years ago, the Academy was doing a better job," he told Variety. "Think about how many more African Americans were nominated."
The man knows his award history. "I think around 2004, certainly there were black nominees—like Don Cheadle, Morgan Freeman. And all of a sudden, you feel like we're moving in the wrong direction. There were nominations left off the table," he continued. "There were four films this year: Creed could have gotten nominations; Concussion could have gotten Will Smith a nomination; Idris Elba could have been nominated for Beasts of No Nation; and Straight Outta Compton could have been nominated."
Twentieth Century Fox/The Weinstein Company
While there has been a predominant focus on the absence of African American nominations—particularly in a year with buzzing performances from actors like Michael B. Jordan and Smith—Clooney is careful to flag other ethnicities and genders continuously absent from the nominee pool. 
"I find it amazing that we're an industry that in the 1930s, most of our leads were women and now a woman over 40 has a very difficult time being a lead in a movie. We're seeing some movement. Jennifer Lawrence and Patricia Arquette have made the loud pronouncement about wage disparity, have put a stamp on the idea that we got to pay attention," he told Variety. "But, we should have been paying attention long before this. I think that African Americans have a real fair point that the industry isn't representing them well enough. I think that's absolutely true."
After decades in the industry, the 54-year-old star calls for as much acknowledgment of superior performances equally across the board as he does opportunity equally across the board.  
"There should be 20 or 30 or 40 films of the quality that people would consider for the Oscars," he added. "By the way, we're talking about African Americans. For Hispanics, it's even worse."
"We need to get better at this," he declared. "We used to be better at it."
Watch:
E! Looks Back at George Clooney in 1990