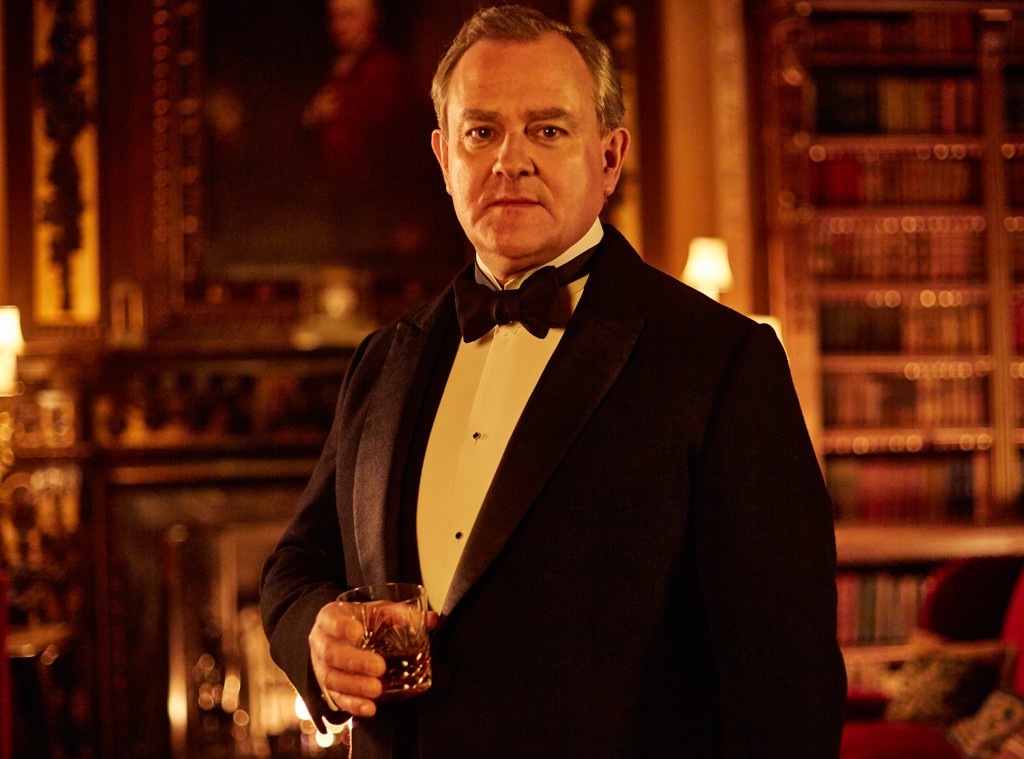 Carnival Films/Masterpiece
Downton Abbey had a right bloody dinner, like actual blood, not the English term "bloody." What happened? Ulcers are very serious.
In the fifth episode of the final season, the Dowager Countess (Maggie Smith), Isobel (Penelope Wilton) and Cora (Elizabeth McGovern) continued their battle over the modernizing and merger of the hospital. The Dowager Countess brought in Neville Chamberlain (she blackmailed him), the minister of health, for dinner and to help her get her way, but she didn't get very far. Robert (Hugh Bonneville) vomited blood all over the dinner table and his wife before collapsing (with even more vomit blood).
"If this is it, know that I have loved you very much," he told Cora. His ulcer burst.
Cora took the opportunity to get the hospital merger done and so began a new feud with the Dowager Countess. And fear not, Robert makes a full recovery.
While all this was happening, Mary (Michelle Dockery) got a whiff of the truth about Marigold and her true heritage. But that wasn't the only change. Mary and Tom (Allen Leech) were given full responsibility of Downton Abbey.
"So long live our own Queen Mary," Tom told her.
Downton Abbey airs Sundays, 9 p.m. on PBS.
Watch:
What Michelle Dockery Will Miss About "Downton Abbey"