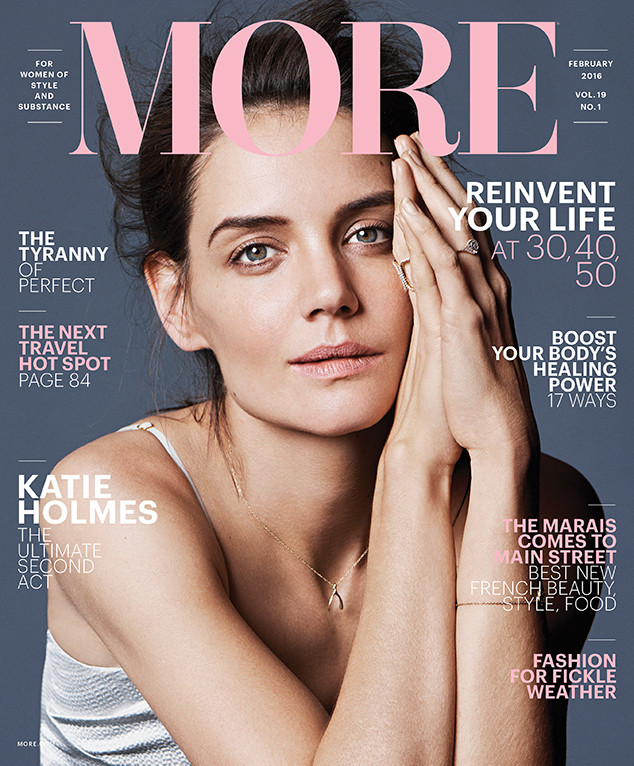 Katie Holmes stuns—and surprises—again.
More Magazine's February cover girl not only reveals her nearly makeup-free self for all of us to admire. In the issue, on newsstands Jan. 26, she also talks reinvention; her feature directorial debut, All We Had, about a mother-daughter relationship; and her increasing desire to take risks.
It's a new year, after all, and it seems we can expect quite the variety of work on the actress' plate. "I feel more creative. I feel ready," Holmes says. When she was a teen actress, "I had no life experience. I felt, 'I don't have anything to bring. I don't know what it's like to be, say, really angry. I'm doing the best I can.'

"But with age I've gained confidence. I understand the kind of stories I want to tell. I have more experience in the business. I feel more certain."