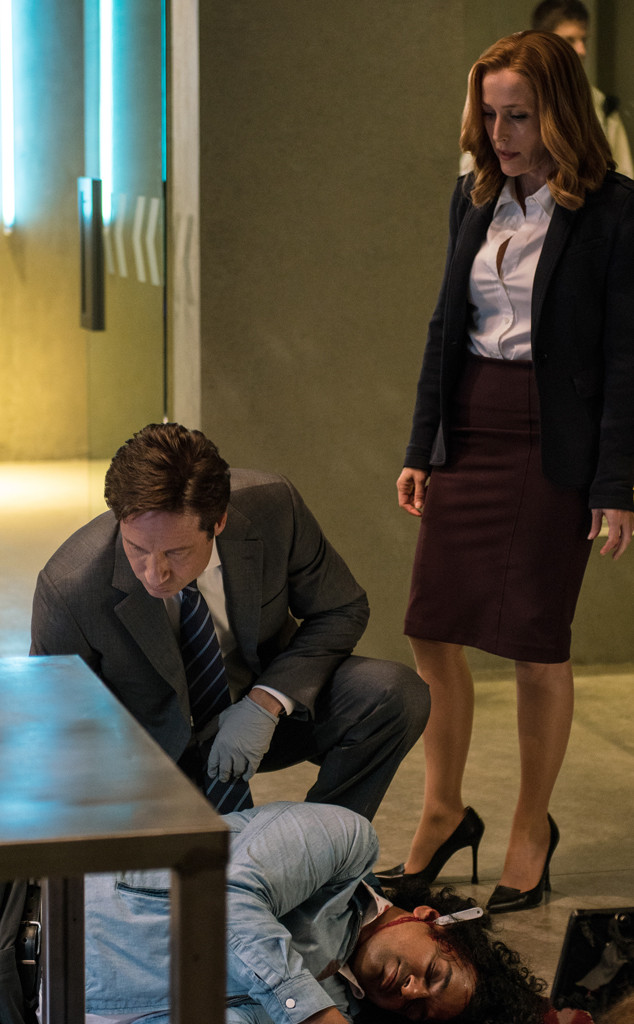 Fox
Remember when Scully (Gillian Anderson) had a baby? Well, The X-Files finally touched on that story in "Founder's Mutation."
In the episode (which E! News was on set for), Mulder (David Duchovny) and Scully investigate a doctor's mysterious suicide and what drove him to do it. During their investigation, they discover a laboratory and another doctor who have been experimenting on children and genetics for decades…perhaps even William, Scully's son? That's where Scully's mind jumped to.
"Is this what you believe happened to me 15 years ago? When I got pregnant? When I had my baby? Was I just an incubator?" Scully asked Mulder after they met with pregnant young women and saw the genetically-mutated kids.