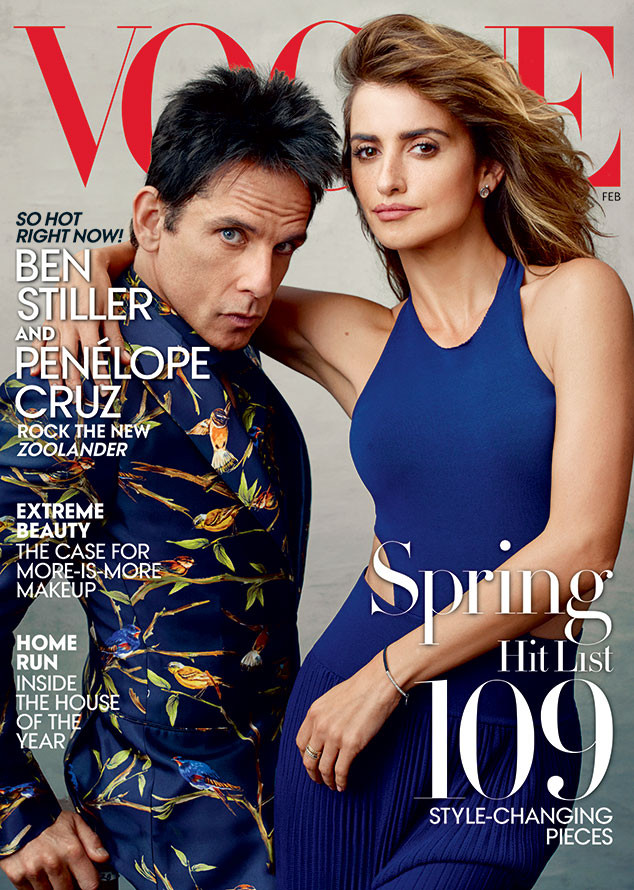 Annie Leibovitz/ VOGUE
As the esteemed model of Vogue's February cover, Derek Zoolander has invited a camera crew into his apartment for an exclusive walk-through of his international supermodel lifestyle.
It's been 15 years since the runway regular was last in the American spotlight, but the esteemed trendsetter doesn't look like he's aged a day. Chock it up to tip-top genes, but Zoolander isn't taking a chance on fate to stay really, really good-looking.
Instead, he has created a Manhattan sanctuary designed to preserve his iconic look. Bonus—he is finally inviting fans inside for an in-depth look.
To start, location is key for the cover star. You won't ever find him in Brooklyn—he really hopes "they find a cure" for the location. Instead, he enjoys the Big Apple for it's diversity. "You have really good-looking people and also very attractive people."
In maintaining his slim physique, he avoids the subway. "Sandwiches are a gateway to cake."