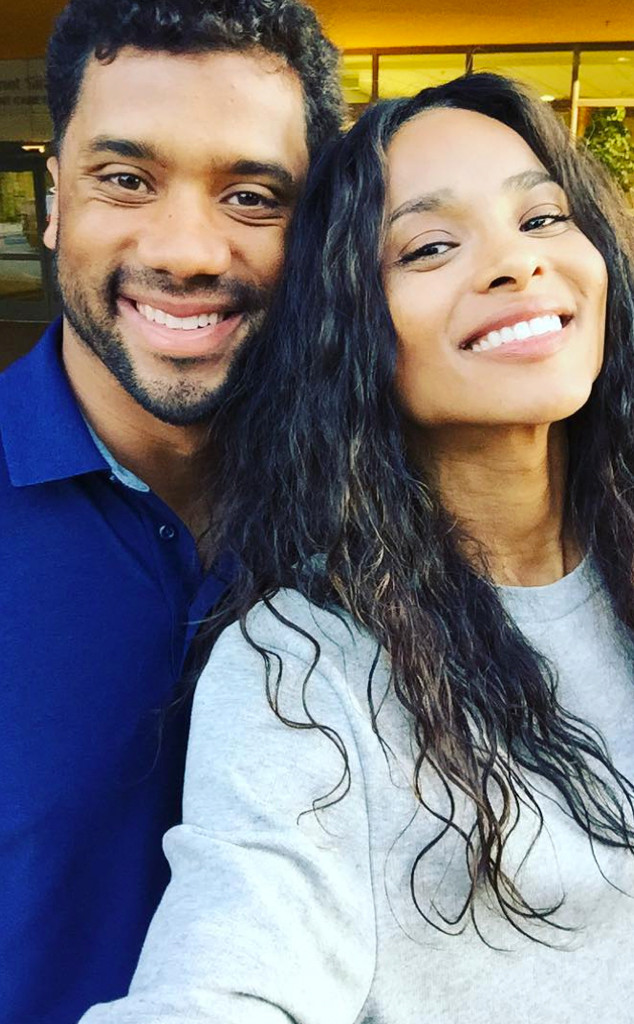 Instagram
There's no raining on Ciara and Russell Wilson's parade.
On Saturday, Ciara's ex Future dropped a new mixtape, Purple Reign. As an unexpected result, Future's fans commented on dozens of Ciara and Wilson's photos using a "purple rain" emoji. On Sunday, the Carolina Panthers beat the Seattle Seahawks 31-24 in a NFC divisional playoff football game at Bank of America Stadium in Charlotte, N.C. Ciara was there to support Wilson, but the opposing team tried to shake his confidence by playing Future songs in heavy rotation.
It could have been a bad day for the couple—but it wasn't.
In spite of the negativity that directed at their relationship, the couple kept their cool and even found the humor in the situation. "Ciara and Russell actually thought all of the Purple Reign comments and emojis were funny. It really didn't faze the two of them at all," a source tells E! News. "Ciara is in the best place in her life now and has no energy or focus on Future. Her only focus is on baby Future and Russell. She knows fans will be fans and stuff like that is expected."
To be fair, Future wasn't leading the charge with the flurry of emojis. And luckily, his former fiancée isn't one to retaliate. "She has always thought Future was an extremely talented artist," the source says. "She won't knock him ever on his craft because she is way too mature for that."