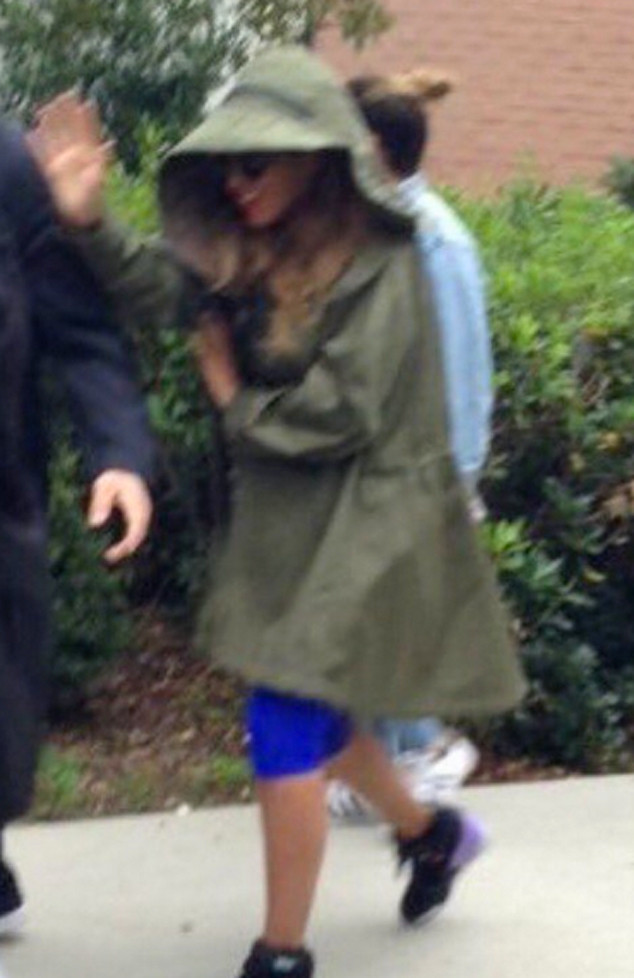 USC Young Alums / Instagram
Some college kids have all the luck!
A few hundred University of Southern California students were given an amazing surprise earlier today when none other than Beyoncé was spotted on campus. Yeah, seriously!
Numerous Trojans quickly took to social media to share their exciting sighting, which showed Bey trying to stay covered up in a green jacket while weaving her way through the crowds with the help of security.
The singer was said to be at the McKay Athletic Center practicing for her upcoming Super Bowl 50 halftime show with her squad.
"Her dancers were dancing and rehearsing," a source tells E! News. "They blocked everything down and the windows so nobody could see."