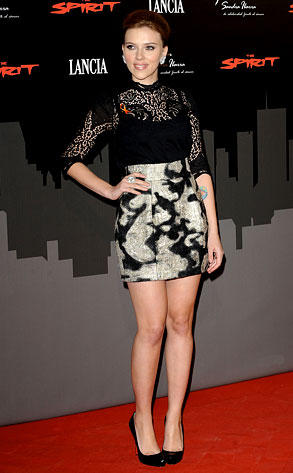 Fotonoticias/Getty Images
We might have guessed that Ryan Reynolds had a romantic side. But not because Scarlett Johansson told us so.
A rep for the Vicky Cristina Barcelona star has lashed out at Cosmopolitan's U.K. edition, calling its January cover story on Johansson an "obvious attempt...to gain monetarily by misinforming their readers."
Not only were marriage-related quotations attributed to the newlywed actress "wholly fabricated," but Johansson "has at no point granted U.K. Cosmopolitan an interview, and she has never discussed her personal relationships with the publication," her rep said in a statement obtained Saturday by E! News.
So where did "Ryan has a very romantic side. We both enjoy remembering little things that make us happy" come from? And who said, "My head is screwed on pretty good. I live a very private and modest lifestyle and I have great friends—who are not actors—and a great family"?