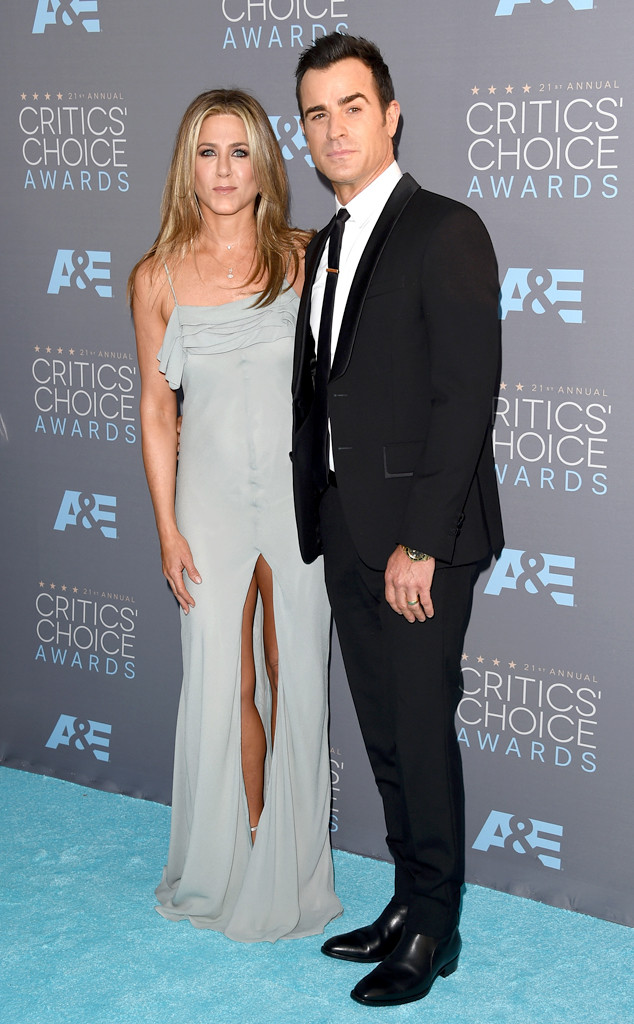 Jason Merritt/Getty Images
Call it the awards show of couples!
The biggest names in movies and TV may be getting recognized tonight at the 2016 Critics' Choice Awards. But as soon as the red carpet opened up, we couldn't help but applaud some of our favorite Hollywood pairs who wowed us with their looks.
Jennifer Aniston immediately turned heads when she showed plenty of leg in a neutral colored Saint Laurent dress. It also didn't hurt that she had her handsome hubby Justin Theroux by her side for the occasion.
Leslie Mann and Judd Apatow walked hand-in-hand together while Rosie Huntington-Whiteley and Jason Statham stepped out just days after their engagement was confirmed.
So who else is wowing at this year's celebration? Here's a hint: It's not just couples! Take a look for yourself in our massive arrivals gallery updating constantly below.