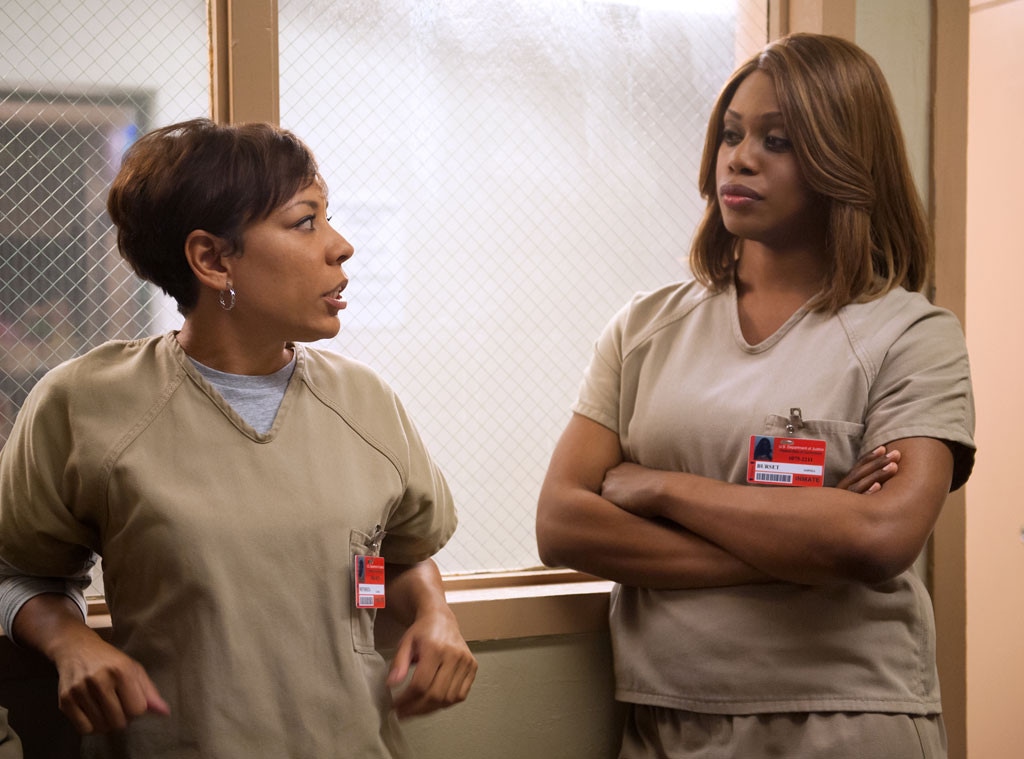 Netflix
The ladies of Litchfield are keeping details of what's to come in season four of Orange Is the New Black locked away. Seriously.
Creator Jenji Kohan and a handful of cast members spoke to reporters about the upcoming season at the 2016 Winter TCA Press Tour on Sunday, and, while at times it felt like a prison break might be easier than getting scoop on what's ahead, we did learn a few nuggets of information.
"The theme thing was hard this year. Sometimes we start with political agendas, the corporatization of the prison, the stratification of the people into their little mosaic pieces within the prison," Kohan admitted. "I can't tell you much more than that because we want it to be a surprise but all the fun stuff like race and hate and some things from current events that we want to sort of filter through our lens. But I'm just going to be vague about it."
New cast member Blair Brown, whose Martha Stewart-esque character Judy King was sentenced to time at Litchfield in the season three finale, shared a little more information on the heels of Kohan's caginess. "You do push all the different groups together," she added. "Alliances that happen are unexpected."
Commenting on the show's signature flashbacks that shine a light on the prisoners pasts, Kohan was equally vague. "There will be some people you will get more," she said. "Maybe some people you've already seen some backstories you'll get more and then some new people."
With season three seeing Piper (Taylor Schilling) venturing into darker territory while running her lucrative black market underwear business, the showrunner faced questions over where her lead character would go in the upcoming season. Her response? "I think Piper is definitely on a journey and we work the vicissitudes of likability."
Star Laverne Cox admitted that the road ahead for Sophia, who was last seen being sent to the SHU, challenged her in ways she didn't expect. "It was a joy to play and I felt like I was pushed in ways that I didn't anticipate and it was really challenging and that is always wonderful as an actress," she said of season four. "I had a really good time."
Star Samira Wiley added, "This season, I feel really good about it and I want to be able to talk about it. It feels like we've got something really, really different than what we've put out before with this coming season."
What that might mean, well, we're all just going to have to stay tuned.
Orange Is the New Black's fourth season premieres on Friday, June 17 on Netflix.