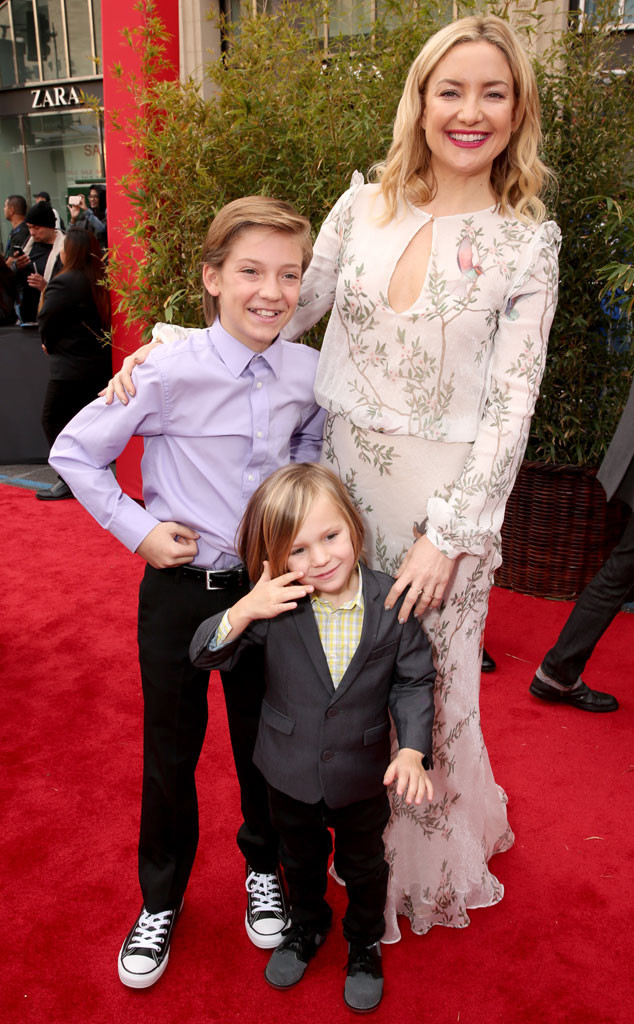 Todd Williamson/Getty Images
Step aside red carpet veterans! Kate Hudson is turning heads with her own special guests.
Saturday morning proved to be the start of a special day for the actress who chose her two sons as her "dates" to the premiere of Dreamworks' Kung Fu Panda 3.
Before the clock stuck 9 a.m., the proud mom began chronicling the star-studded event on Snapchat with a few behind-the-scenes moments.
"Look at all those big feet," she joked to Ryder Robinson as the camera panned down to his pair of Converse. He later replied, "I can't fit into any other shoes in the store."
Kate added, "It's your first red carpet ever Ryder. How do you feel?" Instead of uttering one word, the 12-year-old looked into the camera with a slight nervous look. Hey, can you blame him?