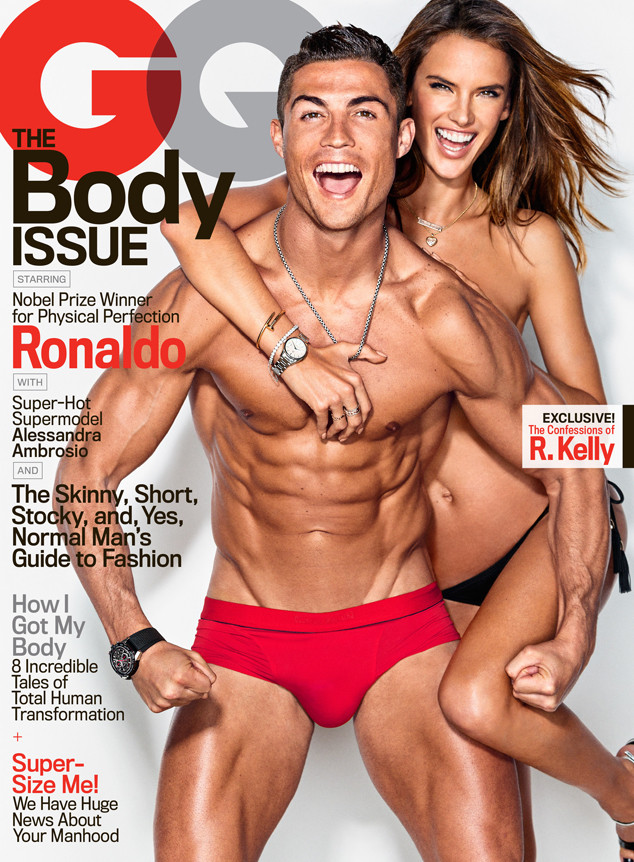 Ben Watts/GQ
Is it getting hot in here?!
Victoria's Secret Angel and Brazillian supermodel Alessandra Ambrosio and Portuguese soccer stud Cristiano Ronaldo pose together, very cozily, and devoid of most clothing on the cover of GQ's "Body" issue, which was released on Saturday. And daaaaamn did the magazine pick the perfect pair.
Sporting black string bikini bottoms, the always gorgeous Ambrosio, 34, wraps one arm and a knee around the shirtless, chiseled, perfect body of Ronaldo, 30, who is wearing nothing but a pair of red Speedos. Oh, and a watch. And a silver rope chain necklace.