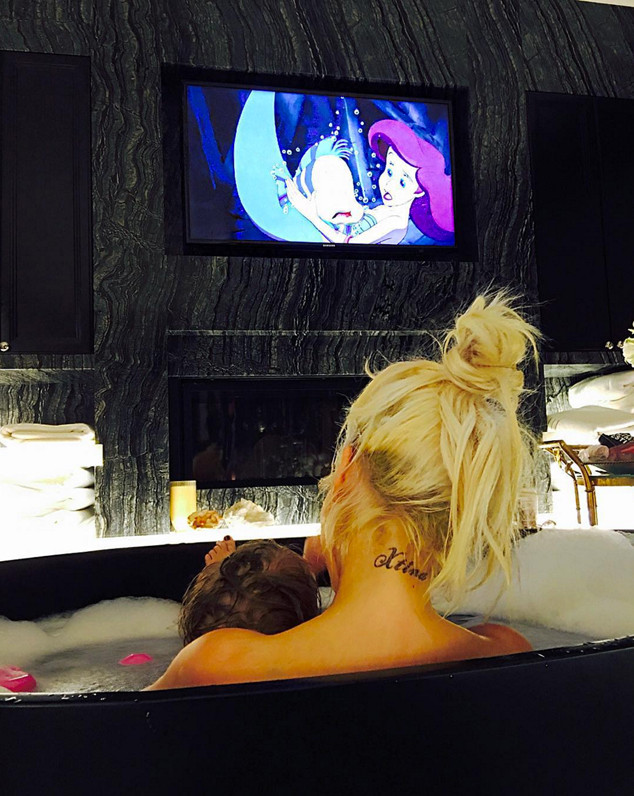 Instagram
Look at this stuff, isn't it neat?
Christina Aguilera and daughter Summer Rain Rutler, 1, recently had spent some quality time watching The Little Mermaid, and took it a step further to make the experience even more perfect.
The 35-year-old pop star and The Voice coach and her little girl watched the Disney movie from the comfort of a nice warm bubble bath. Aguilera shared a mommy-daughter photo of their movie night on her Instagram page on Friday.
"Me and my little mermaid!" she wrote.