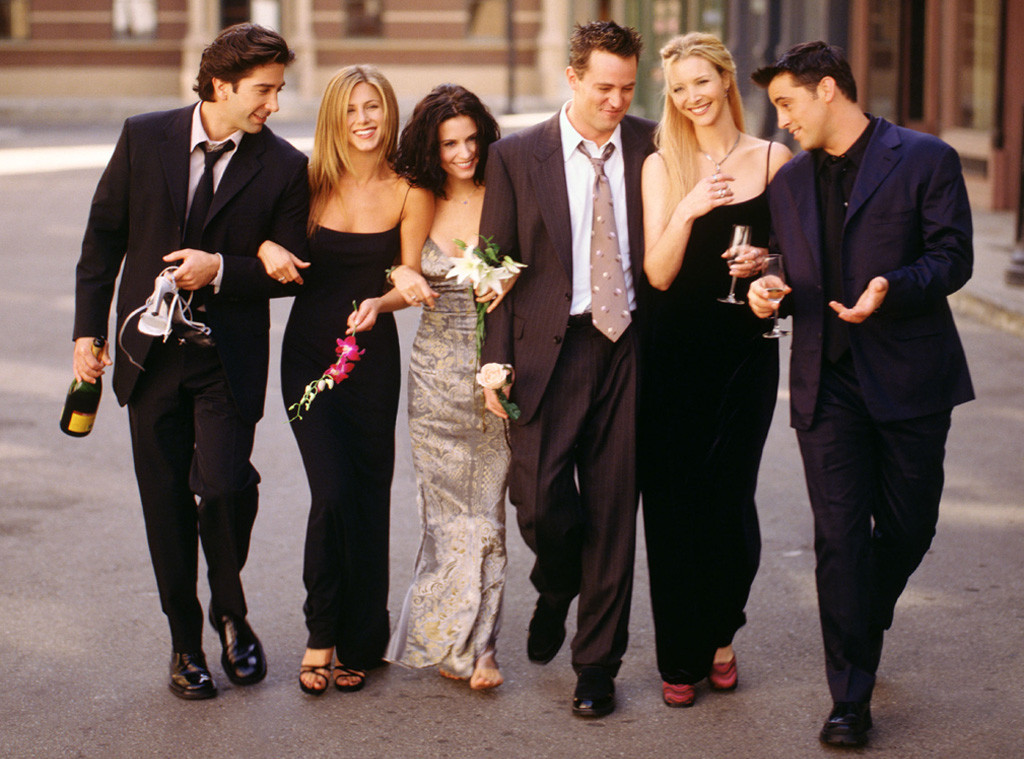 NBC
UPDATE 1/16 5:40 p.m.: David Schwimmer has clarified that when the cast of Friends (minus Matthew Perry) gathers together in a few weeks to pay tribute to legendary comedy director James Burrows, it's definitely not a "Friends reunion.""There's no Friends reunion," he corrected a reporter who asked about the event. "It's a tribute to Jimmy Burrows who we love and I'm just thrilled to be a part of it. As many of us that can be there will be there and the casts of so many shows are going to try to be there—Frasier, Cheers, Will and Grace, it goes on. Taxi. This man is an incredible director who helped define situation comedy in this country in the last 40 years so I love him and I'm excited to be there."
EARLIER: It turns out we're not the only ones bummed out that Matthew Perry will be MIA from the much-buzzed about upcoming Friends reunion. Even his old co-stars are feeling the blues.
"I wish I could say it was going to be a reunion," David Schwimmer told E! News' Kristin Dos Santos exclusively while promoting his upcoming FX series American Crime Story: The People v. O.J. Simpson during the 2016 TCA Winter Press Tour. "[It's a] 5/6 reunion."
While Schwimmer may be disappointed his old friend won't be on hand for NBC's James Burrows special, he's doesn't begrudge the reason. "Sure I'm sad, but I'm happy for him, he's doing a play in London and it's thrilling," he added. "I did one there and it was fantastic."
NBC's Robert Greenblatt announced the cast of Friends would reunite to honor Burrows for a taped special set to air at the end of February. Burrows, who recently directed his 1,000th episode of TV, directed 15 Friends episodes. "Hoping that all six of them will be in the same room at the same time, but I'm not sure we can logistically pull that off," Greenblatt recently told reporters.
The following day, Greenblatt's concerns about the logistics proved true when it was revealed that Perry would be in London rehearsing for his play, The End of Longing, which begins previews on Tuesday, Feb. 2. Perry will still be involved in the tribute to Burrows, but it will instead be way of a taped message.
Regardless of Perry's absence, Schwimmer predicts the moment will still be special. "It's going to be a good time," he said. "We're all going to be there honoring someone we love very much, Jimmy Burrows, the great director."
The James Burrows special is set to air Sunday, Feb. 21 on NBC.
(E! and NBC are both part of the NBCUniversal family.)