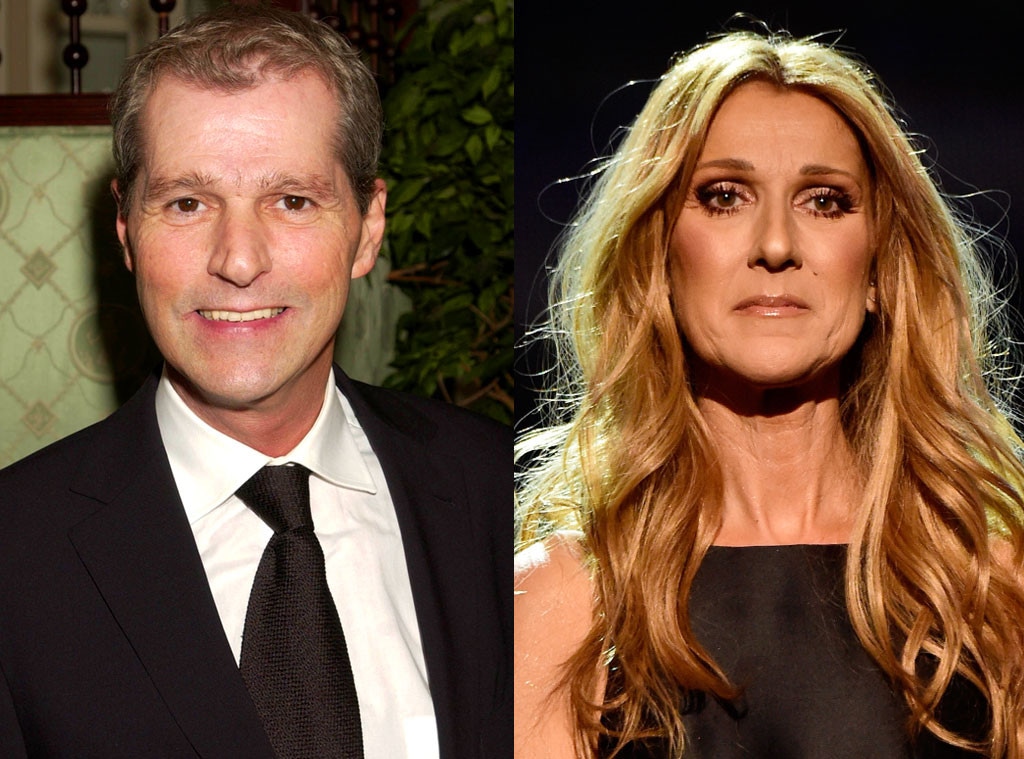 Michel PONOMAREFF/PONOPRESSE/Gamma-Rapho via Getty Images; Frazer Harrison/Getty Images
UPDATE: Celine Dion's rep has released a statement about Daniel Dion. Read more details below.
__________________________ 
Celine Dion has suffered another family tragedy: Her brother Daniel Dion has died of cancer, days after her husband René Angélil succumbed to the same ailment.
The Canadian pop singer's rep confirmed the news to E! News on Saturday, hours after it was revealed Daniel suffered from cancer of the throat, tongue and brain and did not have long to live. He had battled the disease for a few years, Celine's rep said in a statement.
Daniel was one of Celine's 13 older siblings and the eighth child of parents, Thérèse Dion, 88, and Adhémar Dion, who died in 2003 at age 80.
Daniel is also survived by his daughters, Valérie and Marie-Michelle, grandchildren Matis and Laurianne and "many nieces and nephews, cousins and friends, who are remembering a gentle and reserved man of many talents," read the statement. 
Michel PONOMAREFF/PONOPRESSE/Gamma-Rapho/Getty Images
Celine, 47, has not commented about her brother.
Daniel will be honored at a religious funeral later this month at St-Simon-et-Jude, in Charlemagne Québec, where the family was raised.
"His last days were in the wonderful care of the doctors and personnel at Maison Adhémar-Dion, a palliative care center in Terrebonne Québec," the statement read. "For those wishing to send flowers, a donation to that organization would be very much appreciated."
His and Celine's sister Claudette had recently told Le Journal de Montréal that family members, including their mother, had flocked to his bedside. The newspaper quoted the family as saying that Daniel passed away at 5 a.m. on Saturday.
"He was ready and he no longer suffers," Claudette told Le Journal de Montréal. "It was serene."
Daniel Auclair/Trustar REUTERS
Angélil, Celine's husband of 21 years and the father of their three children, died on Thursday at age 73 after battling throat cancer.
The singer recently revealed that her husband's funeral will be held next Friday at Montreal's Notre Dame Basilica. The two got married there in 1994.
(Originally published on Saturday, Jan. 16, 2016, at 11:00 a.m. PDT.)