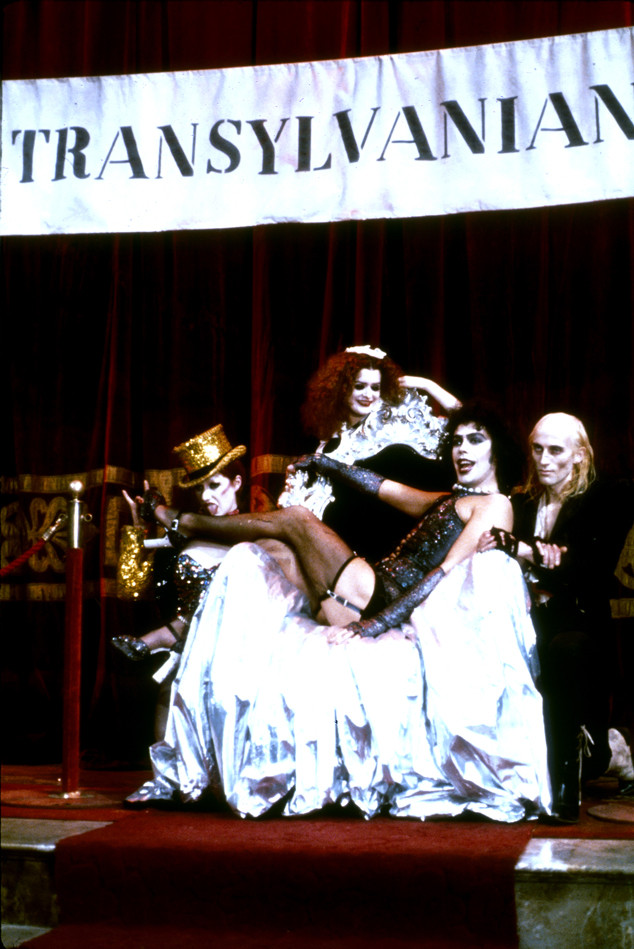 Michael Ochs Archives/Getty Images
UPDATE 2/1: Columbia has been cast! In the best casting news we've heard since Tim Curry was announced, Masters of Sex star Annaleigh Ashford will play live-in tap-dancing groupie Columbia when Fox's TV remake of the classic cult film airs this fall. The Tony Award-winning actress plays Betty DiMello on the Showtime drama, and is also known for multiple roles on Broadway.
Only the role of Magenta remains to be cast, and we're just dying to find out who it will be...
------------------------------------
It's happening, Rocky Horror fans: Tim Curry has joined Fox's Rocky Horror Picture Show.
The original Dr. Frank-N-Furter will appear in Fox's remake as the narrator/criminologist, officially turning this event into a thing we're very excited for. We're so excited that we've run out of Rocky Horror references to pepper this post with!
Curry originated the role of Frank first on Broadway and then in the 1975 film, while the criminologist was played in the movie by Charles Gray. The criminologist, who provides our introduction to this strange and wonderful story, may not do much dancing (other than a bit of the Time Warp) or singing, but even just having Curry's voice there to soothe (and arouse?) us throughout the night would be quite enough.
The cast of the two-hour event also includes Laverne Cox as Frank-N-Furter, Adam Lambert as Eddie, Victoria Justice as Janet, Ryan McCartan as Brad, Reeve Carney as Riff-Raff, and Staz Nair as Rocky.