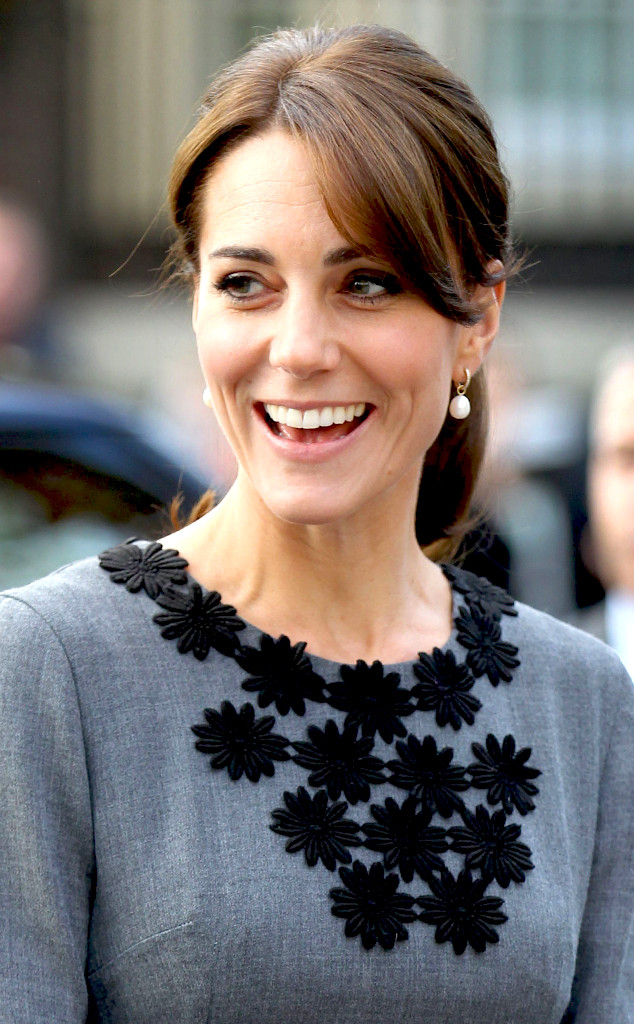 Beretta/Sims/Rex/REX USA
Kate Middleton has a new, exciting announcement regarding her job title!
The Duchess of Cambridge will turn Kensington Palace into a newsroom for a day when she takes over as a guest editor for The Huffington Post U.K. to raise awareness around children's mental health issues.
She will be inviting a team from HuffPo to the palace mid-February, working with them to highlight the efforts by many professionals, parents and teachers in the mental health sector.
"The Duchess of Cambridge has made the mental health of young children a key focus of her work in recent years. She is delighted that The Huffington Post will help put a spotlight on this important issue," a spokesperson for the Kensington Palace said in an official statement on Friday. "[She] will be commissioning contributions from a number of leading figures in the mental health sector as well as from young people, parents, and teachers."