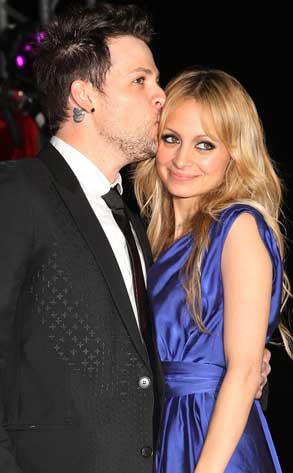 Jason Merritt/Getty Images
Joel Madden isn't giving girlfriend Nicole Richie diamonds for Christmas.
Believe it or not, the Good Charlotte rocker insists, the fabulously fashionable former reality-TV star is completely OK with that.
"I have no clue right now what I'm getting her, but I think it's going to have to be creative," Madden told me earlier today. "She appreciates more of the creative rather than something like a diamond. She's not really into diamonds."
As for baby daughter Harlow, who turns 1 on Jan. 11, Santa's going to be earth-friendly. "Nicole is very organic, so probably a lot of organic toys like wooden blocks," Madden said.
Keep reading for more on their Christmas plans, plus why Madden is really into feet these days…