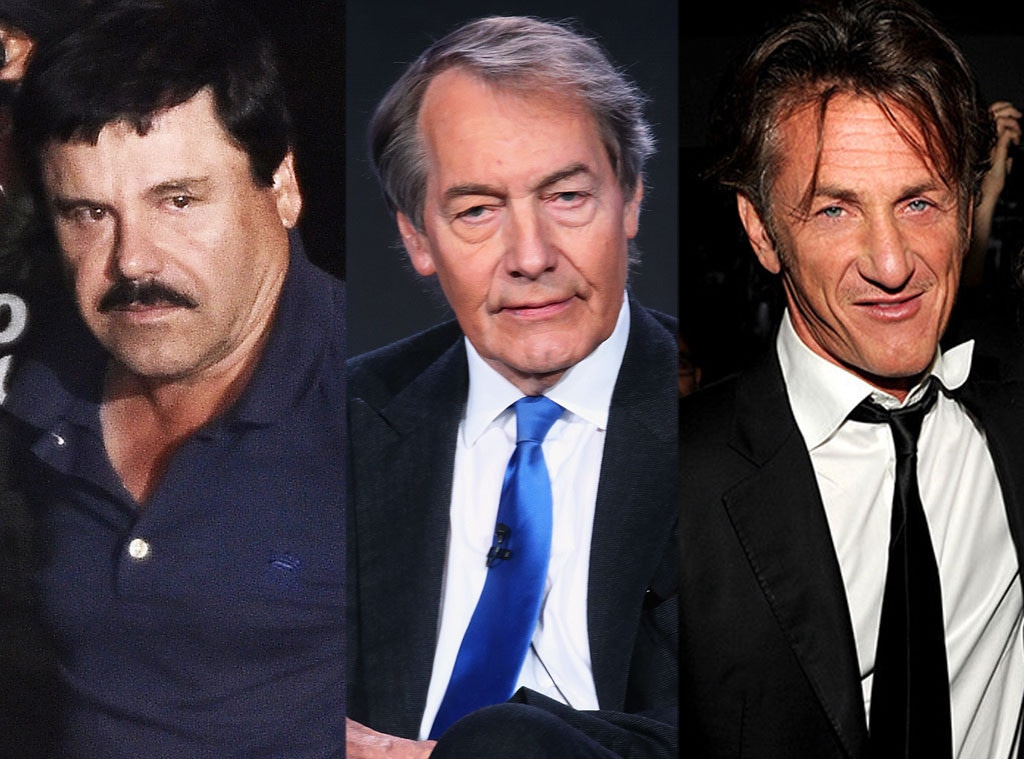 Getty
Sean Penn stands by his meeting with Joaquín "El Chapo" Guzmán Loera, no matter how much criticism he faces.
Mexican law enforcement captured the infamous drug lord last week, and only one day later did Rolling Stone publish an interview between the Oscar-winning actor and El Chapo that revealed the two had met despite the fact that he was a wanted man. Penn's interview immediately sparked some controversy, which Penn now wants to clarify in an interview with Charlie Rose set to air Sunday on 60 Minutes.
"There is this myth about the visit that we made, my colleagues and I, with El Chapo, that it was—as the Attorney General of Mexico is quoted—'essential' to his capture," Penn tells Rose. "We had met with him many weeks earlier...on October 2, in a place nowhere near where he was captured."
Penn believes it's the Mexican government's pride that was hurt, which in turn forced them to reveal the information about his meeting. "Here's the things that we know: We know that the Mexican government they were clearly very humiliated by the notion that someone found him before they did," Penn explains. "Well, nobody found him before they did. We didn't—we're not smarter than the DEA or the Mexican intelligence. We had a contact upon which we were able to facilitate an invitation."
The Milk star admits that he wasn't fearful for his life even though he believes the Mexican government wanted to blame him for its own shortcomings when trying to capture El Chapo. As for why he wanted to meet with him at all, Penn says, "This is somebody who—upon whose interview could I begin a conversation about the policy of the war on drugs. That was my simple idea."
He continues, "We're going to put all our focus—forget about blame—we're going to put all our focus, all our energy, all our billions of dollars on the 'bad guy,' and what happens? You get another death the next day the same way."
Even though he has taken a lot of heat for his decision, Penn stands by it. But he does say he has one "terrible regret."
"I have a regret that the entire discussion about this article ignores its purpose, which was to try to contribute to this discussion about the policy in the War on Drugs," Penn says. "Let's go to the big picture of what we all want. We all want this drug problem to stop. We all want them—the killings in Chicago to stop...And how much time have they spent in the last week since this article come [sic] out, talking about that? One percent? I think that'd be generous."
In other words, as Penn says, "My article failed."
Watch:
Sean Penn Prefers Art Over Guns