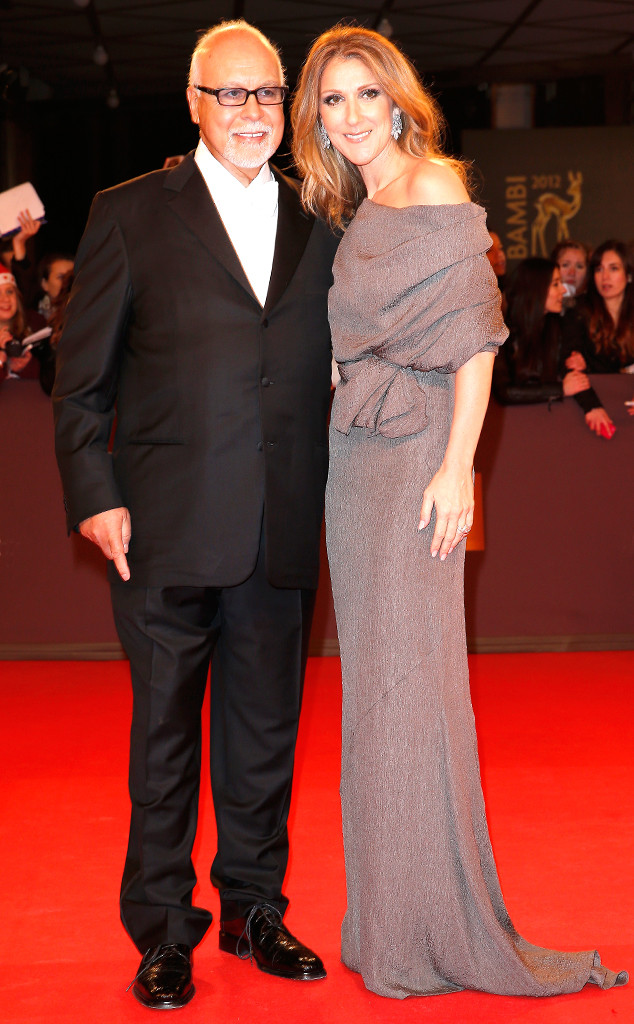 Franziska Krug/Getty Images
Unfortunately, another tragedy has occurred today.
Céline Dion's husband René Angélil has died after long battle with throat cancer.
The 73-year-old, who also mentored and managed the iconic singer's career, passed away in his Las Vegas home Thursday. "René Angélil, 73, passed away this morning at his home in Las Vegas after a long and courageous battle against cancer," the singer's camp posted on her website.
"The family requests that their privacy be respected at the moment; more details will be provided at a later time."
The Clark County Office states Angélil died of throat cancer at his home in Henderson while under care of a physician, adding that the technical medical description of the cause of death is "squamous carcinoma of the floor of the mouth." Furthermore, the coroner tells E! News, "We have determined Mr. Angélil's death was due to natural causes. No further investigation into his death is expected. Our condolences go out to Mr. Angélil's family and friends during this difficult time for them."
He is survived by their children René-Charles, 14, and 5-year-old twins Nelson and Eddy, and his adult children from a previous relationship, Anne-Marie, Patrick and Jean-Pierre.