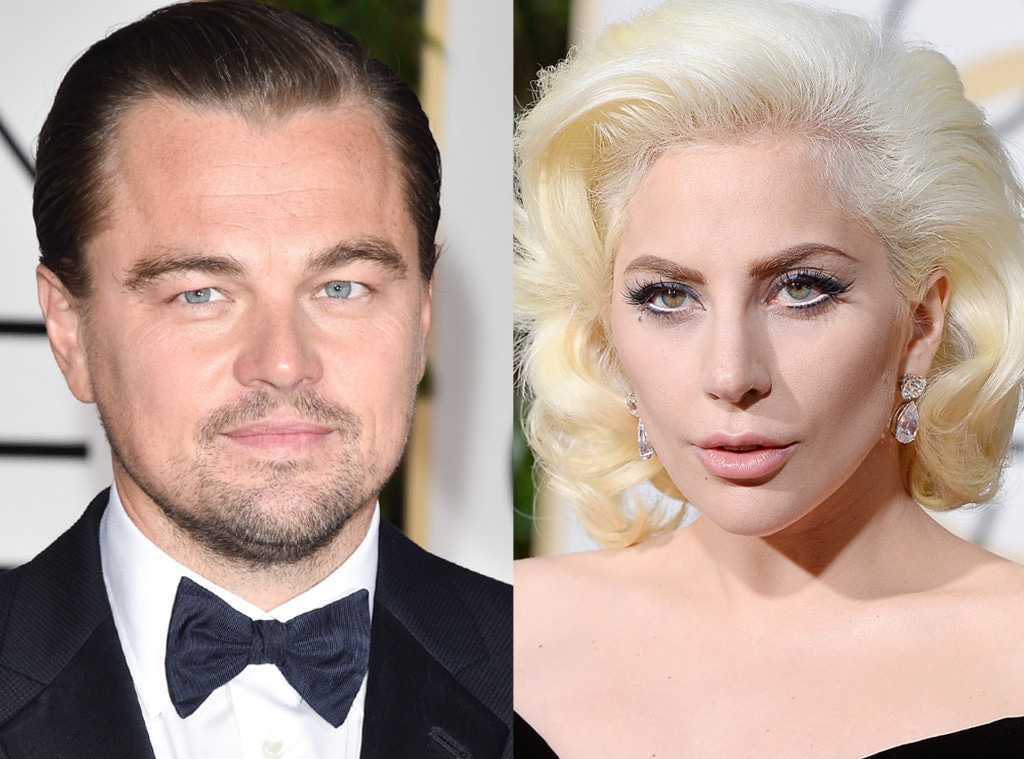 Getty Images
After watching what appeared to be a super shady moment between Leonardo DiCaprio and Lady Gaga at the 2016 Golden Globes, the Internet went wild with memes and GIFs of the two, continuously wondering what would come of their speculated "beef."
Well, the Revenant actor is finally clearing things up, chatting with ITV's This Morning (via DailyMail) on Thursday about that moment and promising it was nothing more than a silly face caught at the wrong time.
"If Lady Gaga was to walk past you or brush your arm will you look quite so surprised this time?" host Phillip Schofield asked in regards to the upcoming Academy Awards (for which Leo was nominated for Best Actor and Gaga for Best Original Song).
"We were laughing about that afterwards," the actor answered. "I actually had no idea who was passing me or what was going on, but that was a funny little bit that went around… we were laughing at it at the after party!"ft;">He continued, "It's amazing what goes viral these days, I guess I'm of a different generation now. I have no idea where this stuff comes from or how it's even captured!" And speaking of
the Oscars
, while this would mark the first time he took home the award for Best Actor if he were to win, Leo says that's not why he chose his career.
Jordan Strauss/Invision/AP
"I do know that it's completely beyond my control at this point," he said on the show. "It's interesting, because that's not why you do the work, you know? You do the work because you love making movies and you want to look back and have a filmography that you're proud of."
He added, "When you're on set you have to give everything that you possibly can while you're there but of course being recognized by your peers and all that other stuff that happens is kind of the cherry on the cake so to speak."
We certainly can't wait to see what happens, and we kind of hope to see another run-in between him and Mother Monster! Wouldn't it be great if they presented an award together!?
Watch:
E! Looks Back at Leonardo DiCaprio in 1993