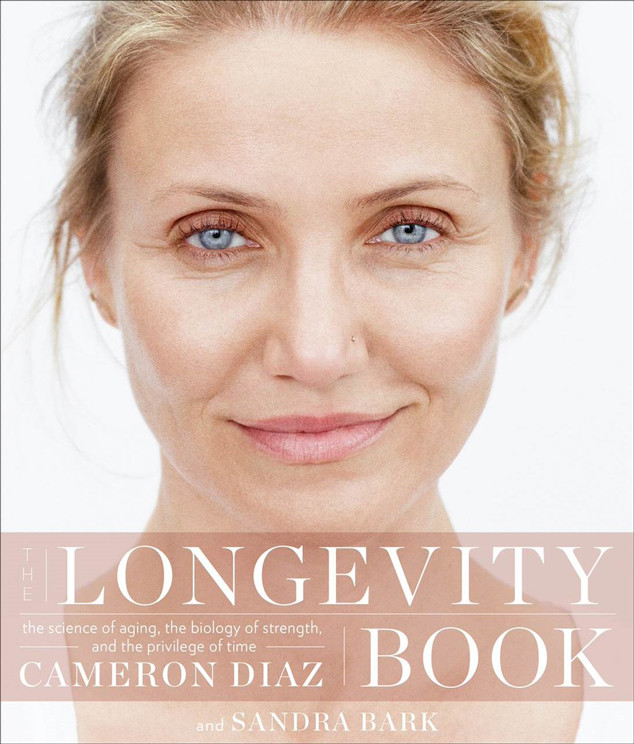 Twitter
Any interest in wellness tips from Cameron Diaz? Yeah, us too.
The 43-year-old actress and truly timeless beauty got up close and personal for the cover of her new book, The Longevity Book, which she revealed today via Instagram and Twitter.

"I am so excited I can barely contain myself!!" Diaz captioned the pic of the cover, which is a close-up of her face, nearly makeup-free skin glowing impressively. "I am so proud of this book and very much looking forward to engaging us all in a new conversation about aging–how to do it with strength, grace, health and wisdom."
Conversation, started. Or rather shall we say, continued.