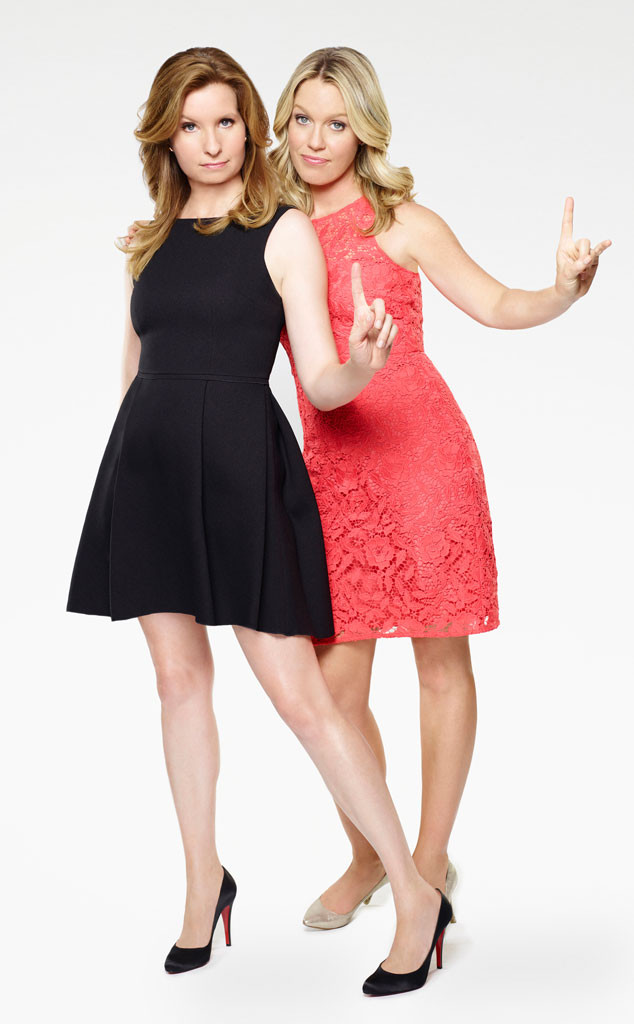 USA Network
Praise Bosephus, your Playing House prayers have been answered. USA Network has ordered a third season of the beloved comedy from co-creators and stars Jessica St. Clair and Lennon Parham. The network announced the renewal after St. Clair and Parham "crashed" the 2016 TCA Winter Press Tour to ask about the fate of the series. USA took several months to announce a second season renewal as well.
"The show, it ended up on multiple Top 10 lists," St. Clair (posing as a reporter int the crowd) told USA's honchos as they launched into a litany of reasons why USA should renew the series about two best friends raising a baby (and getting their own lives in order).
"Not only is this a show for the ages, Playing House also represents a whole new way of financing production with its unique partnership of ad sales, Comcast, studio and network," Jeff Wachtel, president and chief content officer of NBCUniversal Cable Entertainment, said in a statement.