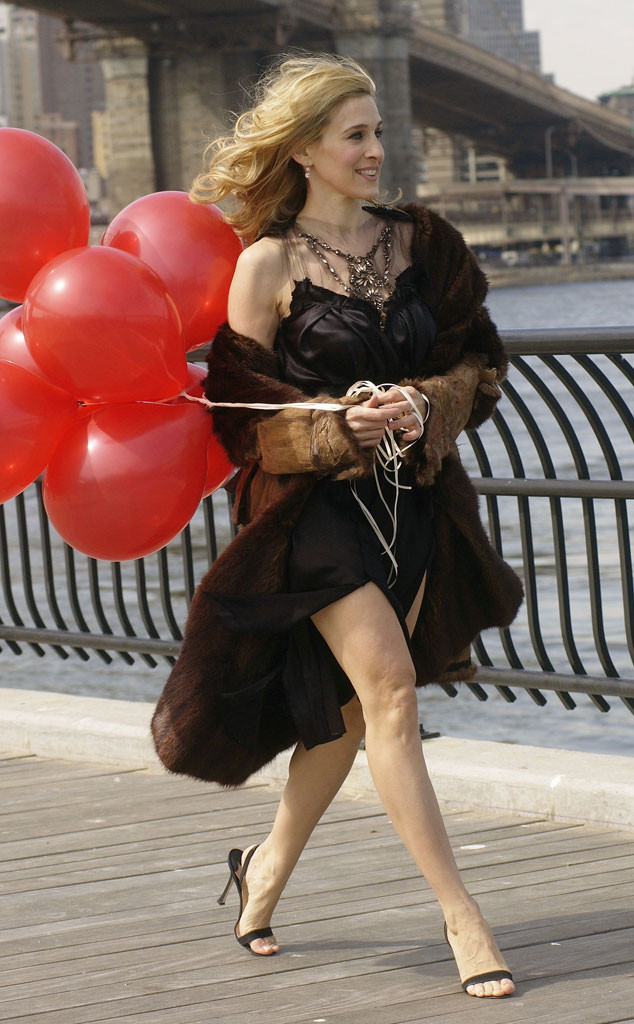 Mark Mainz/Getty Images
Sarah Jessica Parker has walked so many miles in Carrie Bradshaw's stilettos that we often confuse the 50-year-old actress with her beloved Sex and the City character.
But, SJP would like to remind us all (again) that she's not Carrie IRL. In fact, she's not any of the characters she's played before (but she understands how we might have a little trouble grasping with this reality).
"People probably don't realize that Carrie Bradshaw was radically different from who I was, who I continue to be," Sarah Jessica tells WSJ Magazine. "I think that sometimes because we look alike and live in the same city and haunt the same neighborhoods, that it was sort of like I was playing in the sandbox, when in truth it took real work every day to be her, to understand her, to not judge her."