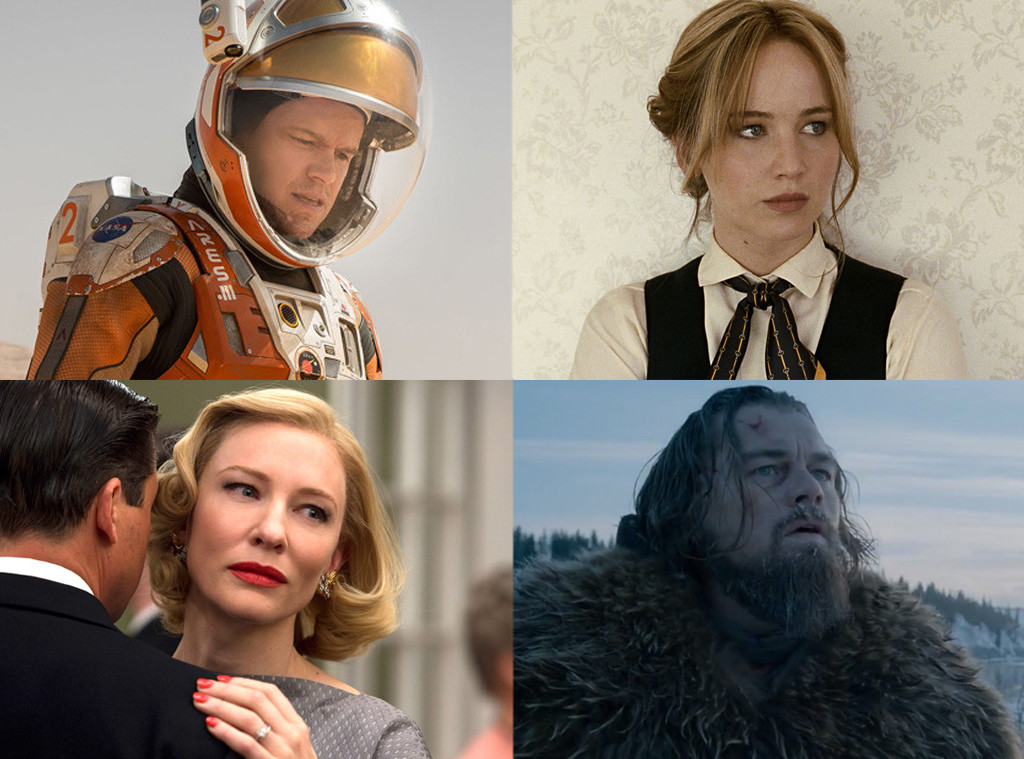 Twentieth Century Fox/The Weinstein Company
In 2015, protests over the Academy Award nominations erupted over the fact that not one of the 20 acting nods were given to a nonwhite person, leading to an onslaught of social media posts with the hashtag #OscarsSoWhite.
Well, in 2016, we're sure to be seeing #OscarsSTILLSoWhite.
Yes, once again, this year's nominations neglect any nonwhite nominees in all four acting categories. The news is all the more frustrating due to the fact that several films this year focused on African American stories or were dominated with roles played by black performers.
For example, Straight Outta Compton and Beasts of No Nation both centered on black stories with a large black cast and were given nods by other awards shows, and yet they will see nothing at the Oscars.
Furthermore, many applaudable roles were displayed by black performers this year: Michael B. Jordan in Creed, Will Smith in Concussion, Idris Elba in Beasts and Samuel L. Jackson in The Hateful Eight. Not to mention, there's a strong list of minority performers who were also overlooked: Benicio Del Toro for Sicario, Oscar Isaac for Ex Machina, and Kitana Kiki Rodriguez and Mya Taylor—two transgender actresses—for Tangerine.
As expected, the Internet has already seen quite a bit of commotion over the news, with big names like Al Sharpton, Octavia Spencer, Rickey Gervais and more tweeting their reactions—once again, using the hashtag #OscarsSoWhite:
All white Oscar nominations are another example of the lack of diversity in Hollywood. Like the Rocky Mts. The higher u climb the whiter.

? Reverend Al Sharpton (@TheRevAl) January 14, 2016
Hollywood has a fraudulent image of progressive and liberal politics and policies. We must take direct action to correct this. Talk is cheap

? Reverend Al Sharpton (@TheRevAl) January 14, 2016
Why did the Oscars announce all the white nominees first?

— Ricky Gervais (@rickygervais) January 14, 2016
Hollywood, this isn't just about diversity, it's about talent and you missed out on giving a thumbs up to both today. @DeadlineDominic

— John Stamos (@JohnStamos) January 14, 2016
Damn, I mean, no color at all. Like at all. Concussion? Straight Outta Compton? Creed? Not one of the lead actors for a nom? Not one?! SMH

? Stephen tWitch Boss (@official_tWitch) January 14, 2016
Dear Academy, #OscarsSoWhite? Again? In a year with CREED, STRAIGHT OUTTA COMPTON, and BEASTS OF NO NATION? What more did you need?

? Kyle Buchanan (@kylebuchanan) January 14, 2016
Meanwhile, the Academy has made a concerted effort to diversify its typically all-white, older male membership by inviting talented names like David Oyelowo, F. Gary Gray and Gugu Mbatha-Raw to the group.
Last year, the Academy president, Cheryl Boone Isaacs, also addressed the diversity issue and announced a new initiative called A2020 to help remedy the problem by encouraging the industry to open up more opportunities for women and minorities.
"The Academy has no power over Hollywood. We have nothing to do with hiring," she said in a statement. "What we can do, however, is to get them to widen their normal stream of thought."
This year, Chris Rock will take over as host for the big show.